… and my glam mom.

Maybe an explanation is in order? Okay. Here's the short version (there isn't really a long version): my mother turned 60 and decided to take up extreme face painting. And hats. Green ones.

And then she made friends with a witch.

Okay, okay. All she did was turn 60 and try out for community theater and land a role in the chorus. She sang and danced. And looked glamorous.

The kids loved the play, except for The Baby Nickel who was tired to start with and left, kicking and screaming, after the first ten minutes. My dad, bless his heart, took him out and held the lunky kid, all 56 pounds of him (really only about 38, but the way dad looked afterwards I think it probably felt like every ounce of 56 pounds, and then some), for the whole two hours. It was the reason Dad was there—Baby Nickel Back-Up—so it wasn't like we were shirking our parental duties.

Now Yo-Yo wants to act in a play, preferably The Wizard of Oz, of course. (How many of you can say you started your career in the theater after watching your grandmommy dance on stage?) Now, good homeschooling mama that I am, I'm keeping my eyes open for acting classes and children's theater opportunities. And maybe there will even be something for me. I wouldn't mind sporting a pair of ghoulish eyes and a perky hat myself. Might even beat out coffee as a pick-me-up.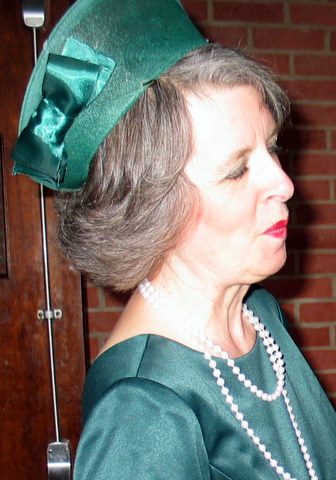 Ps. Dorothy was there, too.