On Saturday I made Silverton's recipe for sourdough donuts.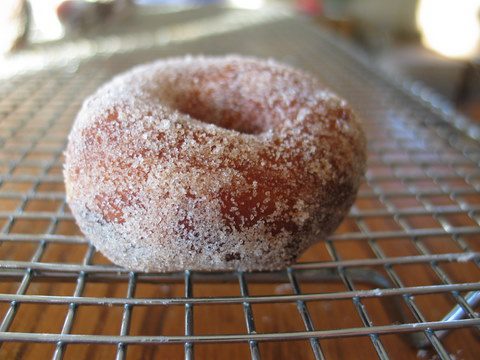 She describes them as "light" and "broichelike", and while I don't know much about broiche, I do know that these donuts were, by far, the lightest donuts I've ever sank (sunk? chomped?) my teeth into. They collapsed and melted away, almost as fast as cotton candy.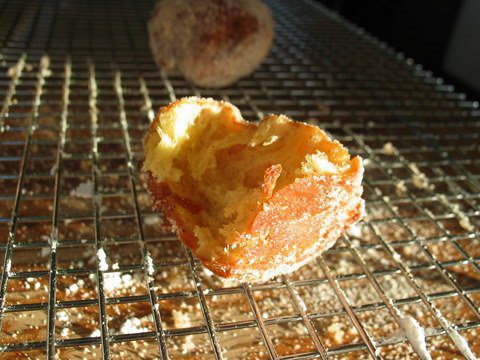 Not only were the donuts the airiest pastries ever, the recipe was like non-other. It called for ten tablespoons of butter, five teaspoons of cinnamon, two whole nutmegs, grated,

thirteen egg yolks,
as well as buttermilk, milk powder, starter, etc. (The recipe also called for dried sour cherries, but I opted not to use them.)
The dough was so moist it was more like a thick paste then a bread dough, and I ended up adding more flour then the recipe called for, but even so, the donuts fried super-fast—they were in and out of the oil in a blink of an eye.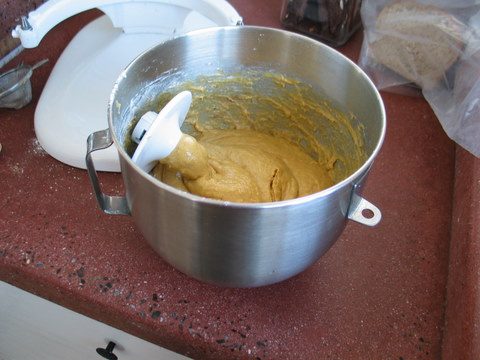 We fried them up outside on the deck, kids crawling all over us, eating them up as fast as we could fry them. We hardly had any leftovers. (We did give a small bag of them to some friends, but most were eaten at the scene of the frying.)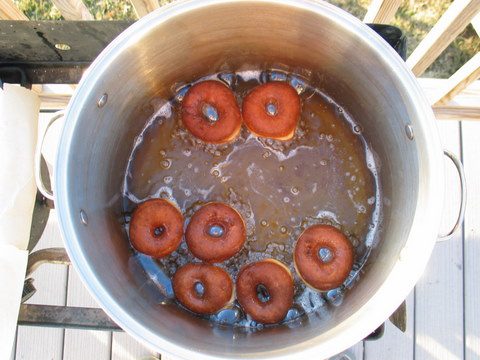 Even thought these donuts were delectable, I still prefer my standard potato-dough donuts. Nonetheless! I would like to find an easy sourdough donut recipe, preferably one with a less-excessive ingredient list.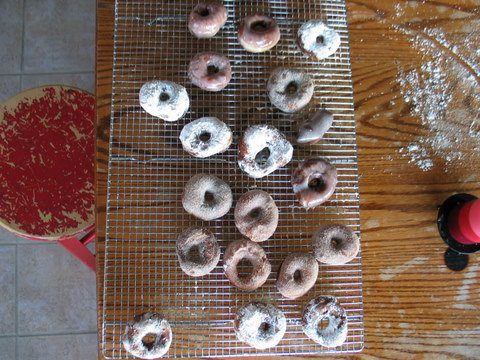 I guess that means more experimentation lies ahead of me. I'm not complaining.