We don't drink much soda. I usually have some in the pantry—Sprite (for a sick kid), root beer (for the occasional float), and once in a great while a Coke. I don't really like the stuff, preferring to spend my calories on something else (though an ice-cold Coke with corn chips hits the spot, especially when I'm pregnant. Which I'm not). Mostly the sodas sit there and get dusty and loose their zip and then I chuck them.
So a couple days ago when Yo-Yo Boy asked to use a soda to do an experiment, I said yes. The experiment flopped, and I was left with a bottle of pop and four kids clamoring for a taste. We passed the cup around and this is what they did.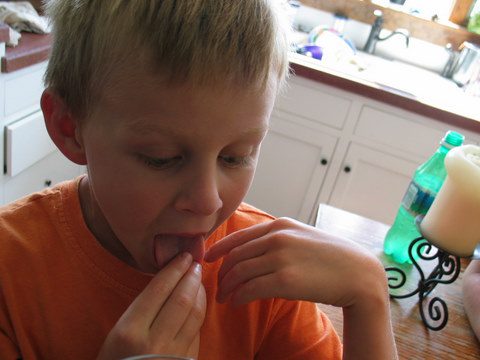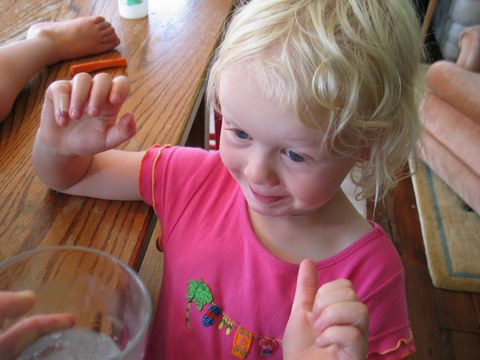 Then I dumped the rest down the drain and nobody complained.