Wow. It's been a whirlwind couple days. We found a place out in the country, talked about it for a few hours, decided to move, and then, a few hours later, there we were, living in our new digs. Amazing.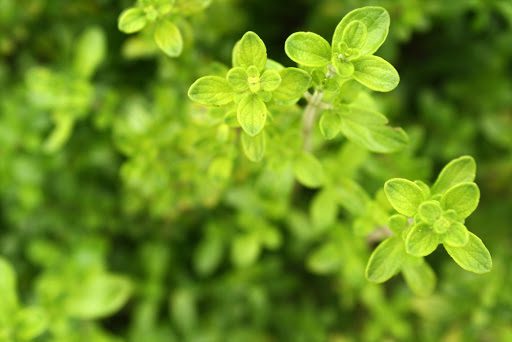 mint from our backyard
To tell the truth, I am so excited I can hardly slow down enough to type the story, the gist of which is:
WE MOVED INTO A BARN AND WE ARE SO HAPPY.
Okay, so it's not actually a barn barn. There aren't animals in it (thought there was that mouse that made an appearance tonight—the girls and I were screaming so loudly my husband thought a stranger walked into the house waving a machete) (and the dogs sometimes sneak in) and it's not at all haymow-y. It's more of a big storage shed that has had some bedrooms built into it. It suits us perfectly.
Our new home is located on a large finca (farm). There are about seven other homes on the property—some family and some rented. The finca—Rancho de la Santa Fe—is located a short walk out of Chamelco, a small, friendly, family-centered town. (Carcha was more industrialized.) Bezaleel is a five minute bus ride from Chamelco, so now we are a bit closer to the school. And that's it for the geography lesson.
There is so much green. So much. We are more isolated than we were in the city, and security is excellent. I can walk around outside with my camera!
the view from the back door
At first we were a little concerned that we will be too isolated. That we won't have neighbors to visit with. That the kids won't have neighbor kids to run around with. So far, that is not the case. There are two boys who live up at The Big House, the same ages as my boys. All day long, the kids have been back and forth between houses. Many times during the day I paused what I was doing and realized that I didn't know exactly where the kids were and it was okay. After not being able to let them even open the door without permission, the freedom is over-the-top glorious.
the rope swing at one of the rented houses
And even if we are more isolated, we will be going to town for errands and church, and to Bezaleel for work. If anything, I think it will be nice to have a place to get away from it all. Having a safe haven is so important.
About the farm: the owner's daughter is getting her degree in forestry engineering. She is reforesting with lots of pine trees, and she's working at taking down the wire fences and putting up natural fences. There is a creek and a whole bunch of ponds—one of the renters is using them to raise Tilapia and trout. There are fruit trees and banana plants and flowers everywhere. There is a ping-pong table up at The Big House and a (currently drained) in-ground swimming pool. One of the renters has a horse.
There are three mild-mannered, intelligent dogs. Amarillo, especially, is extremely pliable.
The house is rather cavernous, but we have some ideas for how to make it cozier, and—get this—it has windows with see-through glass and big barn doors (but of course!) that open wide. Luvia came out to work today, even though it was Saturday.
She scrubbed the bathroom from top to bottom, and I scrubbed the metal barn doors, inside and out. We washed windows and scrubbed floors and did (a little) laundry. Some workers have been painting the house, and the gardener has been cleaning up around the place and "mowed" the yard with a machete.
My husband and older son went to Coban today and came back with a TIGO stick—a do-hickey that you put in the USB port so that you can get internet anywhere. So now I am sitting in my bed, drinking tea, and hanging out on the web.
This place feels so, so right.
It's even crossed my mind that I might not want to go home.