Back in April, a few days before we left Virginia for Puerto Rico, Rolando, the island coordinator for MDS and our boss, sent us some photos and videos of his family cleaning up the rental house that we'd be living in. It made my eyes smart, seeing all those strangers mucking around with brooms and scrub brushes, preparing for our arrival.
And now, almost exactly four months later, in a weirdly wonderful turn of events, Rolando and his wife are staying in our home while they transition their older daughter into college at the local university and it's our son sending the getting-ready updates. All last week, he sent us photos of his progress: of the guest room all made up with fresh towels at the ready, the porches power-washed, the windows scrubbed. He even bought thrift store art and hung it on the wall (though I'm not quite sure how I feel about that).
And then on Wednesday night, suddenly there they were, our friends in my kitchen.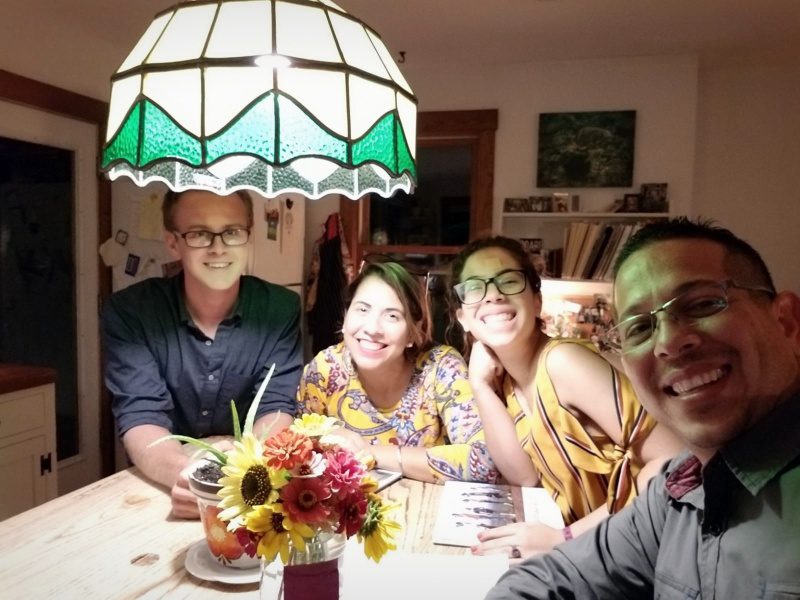 The photos keep coming, of them eating eggs and toast at the kitchen table, walking around the university campus, setting up the dorm room, touring my dad's workshop, making applesauce with my mom, hanging out with my nephew and nieces. It makes my eyes smart all over again.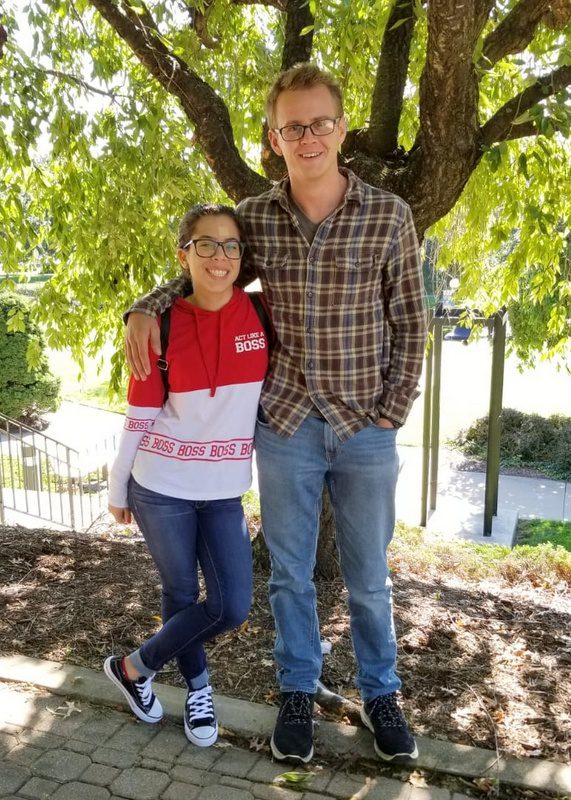 The day after they arrived in Virginia, my son texted: "It feels weird having Puerto Rico in my house… I LOVE IT!"
My thoughts exactly, kiddo. My thoughts exactly.
photo credits: Rolando
This same time, years previous: it's what's for supper, the quotidian (8.23.16). sundried tomato and basil pesto torte, that special date, bruschetta, he got me.