Right now — 5:53 pm — I'm sitting on the gray, L-shaped sofa we got for free from one of our new friend's friends, a pillow tucked behind my back, my feet propped up on the coffee table.
The dining table is set for our first real, home-cooked meal — honey-baked chicken (without the curry powder because I can't find it), rice, broccoli, cantaloupe — and a batch of granola is in the oven. My older daughter is reading and my younger daughter is pacing, probably hungry.
We can't eat just yet, though, since my husband is up on the roof with the plumber — the master bathroom toilet backed up several days ago which means, unfortunately, no washing machine, too — and my younger son is running back and forth fielding phone calls from the rooftop and checking the water level in the toilet.
Fans are whirring, and a steady breeze is gusting through the house. Through the wide-open door, I hear birds chirping and the distant (and not so distant) rush of traffic.
It's lovely.
***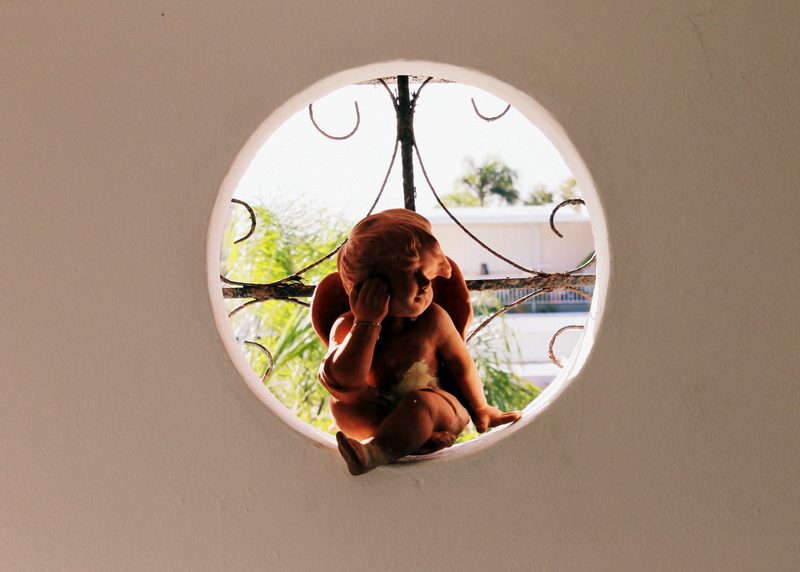 We spent the first couple days in San Juan, staying in the MDS guesthouse and learning our way around the neighborhood: grocery store, bakery, beach, gas, airport. We cleaned the guesthouse and met with leaders to discuss logistical plans and literal building plans.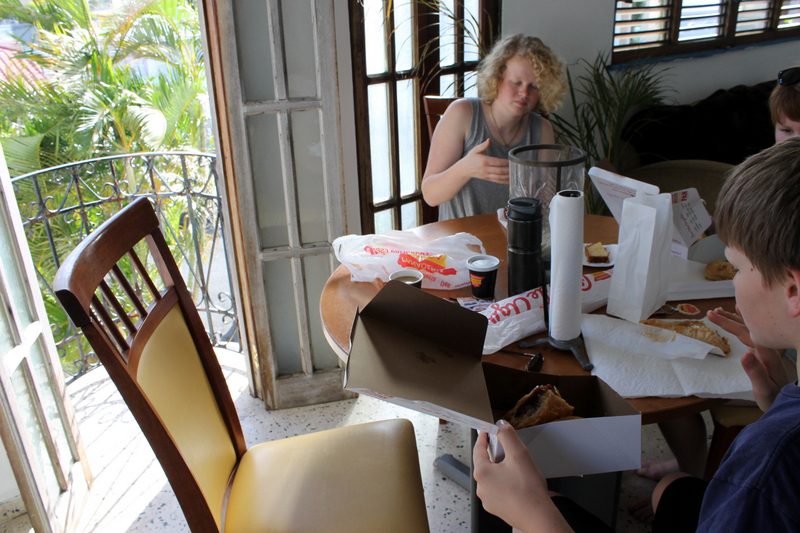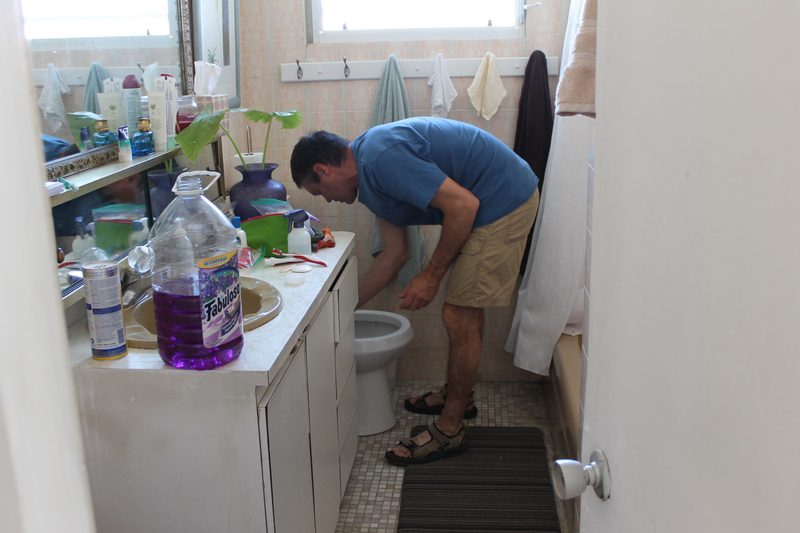 My husband and I took off by ourselves on a quest for Costco … and found it!
Walking into that store felt like crawling under an enormous security blanket. If all else fails, at least I can buy half-and-half by the quart, enormous bags of tortilla chips, and a five-dollar roast chicken.
Then on Thursday, we drove the hour and a half to Ponce. The island is like an inverted valley, flat on the edges and mountainous in the middle.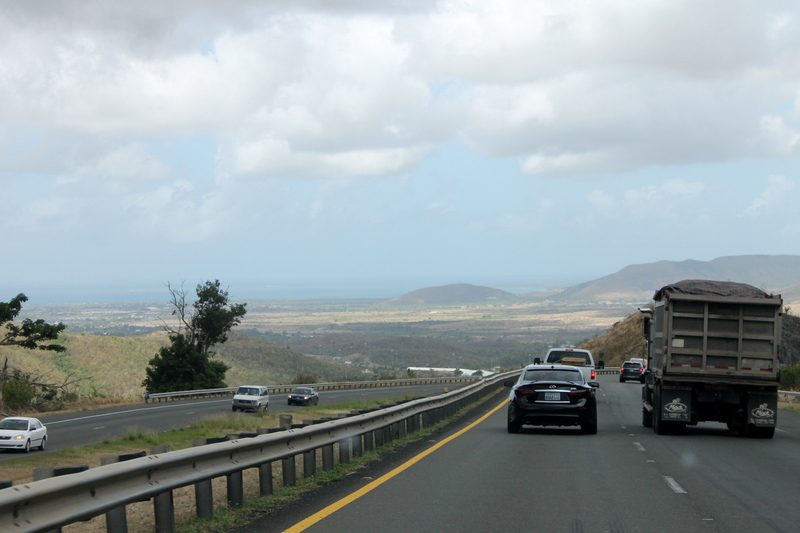 The climate varies a fair bit, too: San Juan is lush and green and the mountains (at least the ones we traveled through) were brown and bare.
Finally, we made our way down out of the mountains: PONCE!
***
We hit the ground running and are only now finding time to catch our breath. I'll spare you the gory details, but the summary goes like so: find stores, buy things, go home, unload and unwrap and set up, and then repeat. Walmart, Home Depot, Ikea (order placed, pick-up later — my first time!), Sam's Club (membership purchased), and Office Max, we've hit them all, and some more than once.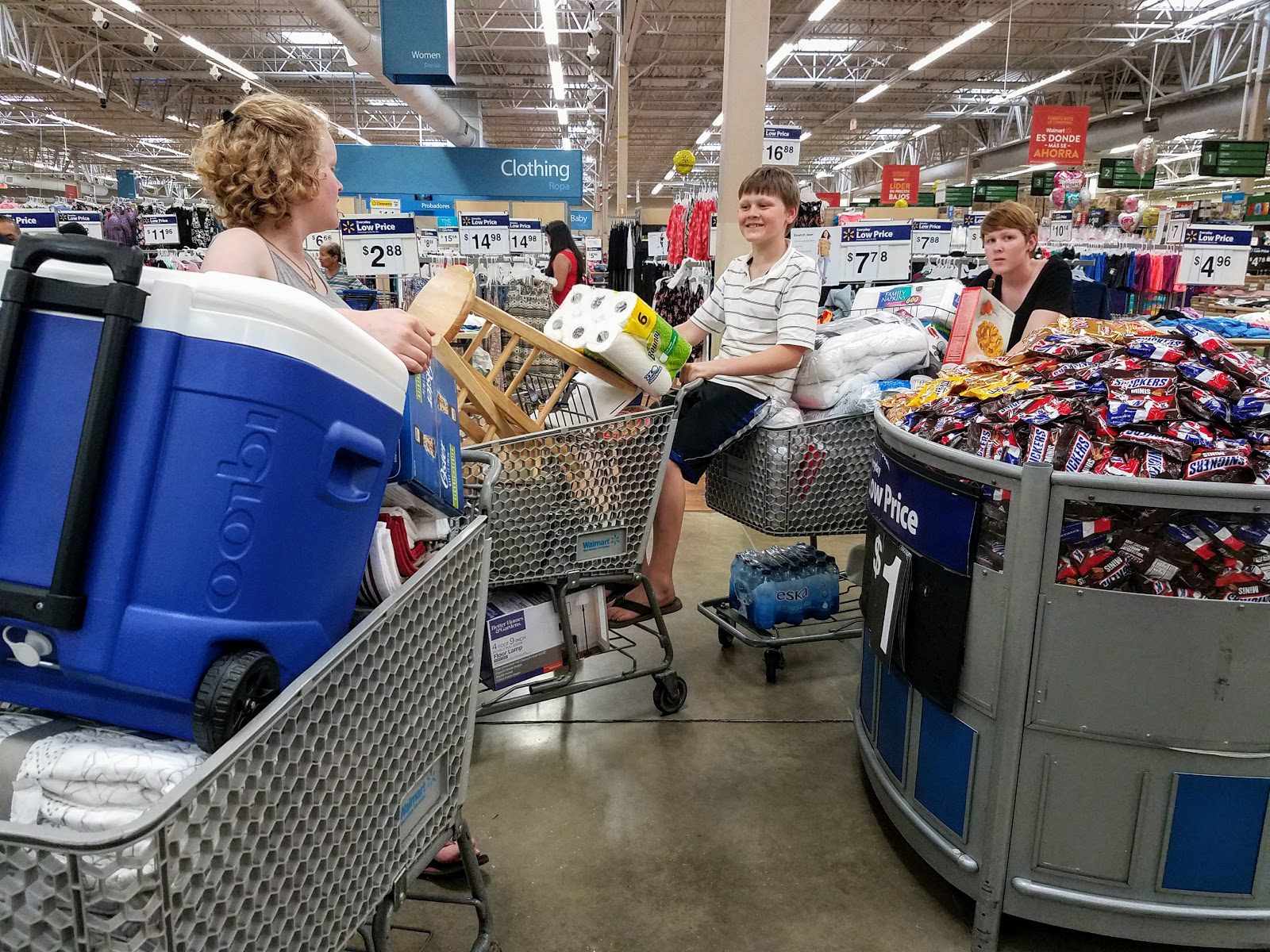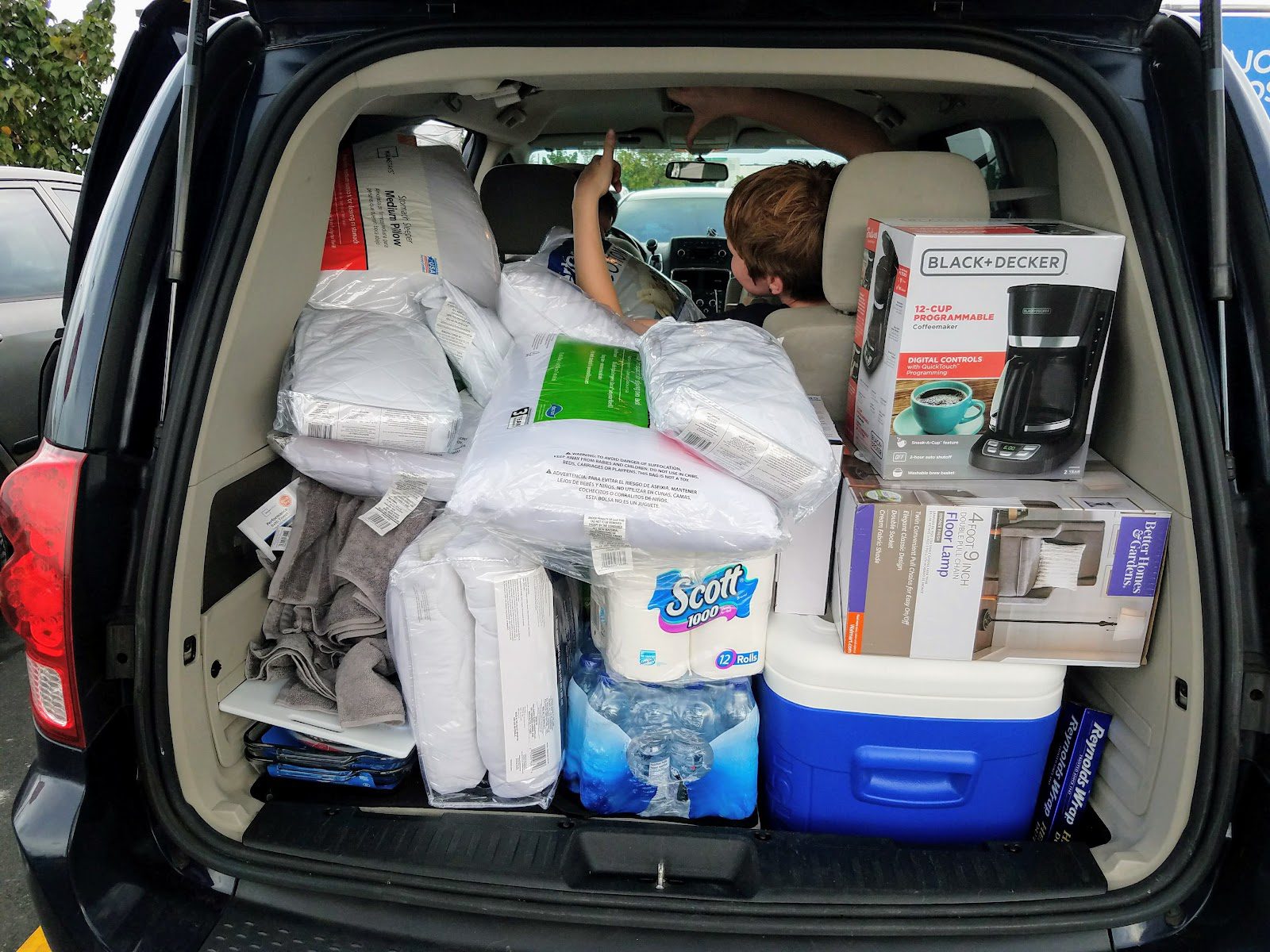 Back home in Virginia, I fret over each little purchase — Do I really need that cheese grater? Those new hotpads? Another pyrex baking dish? — but here we've been tasked with setting up a house and office and (soon) a worksite. Buy what you need, they tell us, and quick! And so we do, pant-pant.



It's been fun, but now after four days of hardcore shopping, I am so ready to be done.
***
I absolutely love our house: simple, straightforward, and utterly practical.
The kitchen and eating area are at the front of the house and open to the living room and soon-to-be office, and then there's a hallway going straight to the back of the house. Lining the hallway is a bathroom, a guest room (two twin beds — come see us!), a linen closet, and a large pantry. Our bedrooms — girls in one, boys in the other, my husband and me in the master bedroom, of course — are clustered at the end of the hallway.
The garage is right next to the kitchen, and beyond the garage is a large room which we will set up as a meeting place, hang-out spot, and overflow sleeping. Around back is a patio with a hot tin roof and the washing machine. It's less private out there (the neighbors can see straight in) so aside from hanging laundry, we probably won't spend much time there. But that doesn't much matter because out front there's a delightfully airy patio, perfect for visiting and eating.
It might be my favorite spot.
***
Here, socializing is a full-time hobby. Take yesterday, for example. In the evening, we went out to a coffee shop with two other married couples. Earlier in the day we ate a take-out lunch — chicken, beans and rice, yuca, sweet potatoes, french fries — in one of their homes. And before that, there was church, the sweetest, warmest welcome ever, and oodles of introductions.
I haven't whooped it up like this since college!
***
There's much more to say, but the plumber is wrapping things up, I think (I hope), and the kids are begging for food.
And I smell the granola — better go give it a stir…
Hasta luego!
xoxo