First there was the 2:15 wake-up, the drive to the airport, and the looooong flight (okay, so only three-and-a-half hours, but it was long enough for me to get bored and start crawling out of my skin).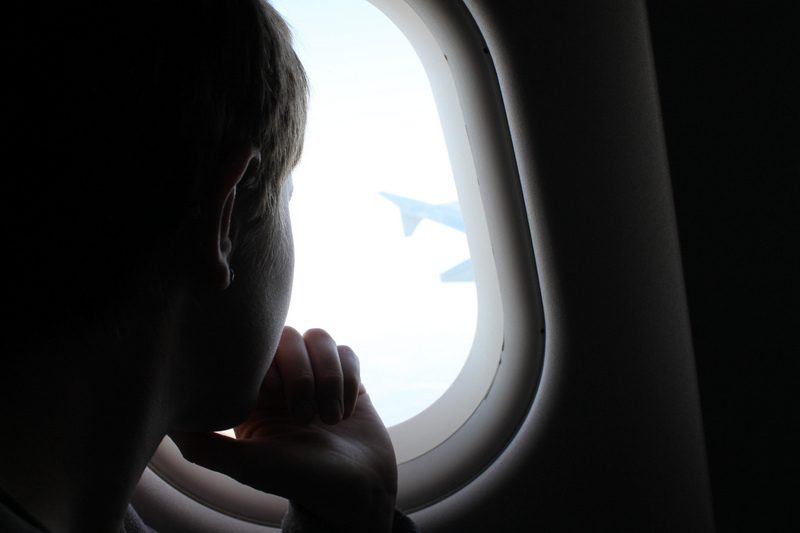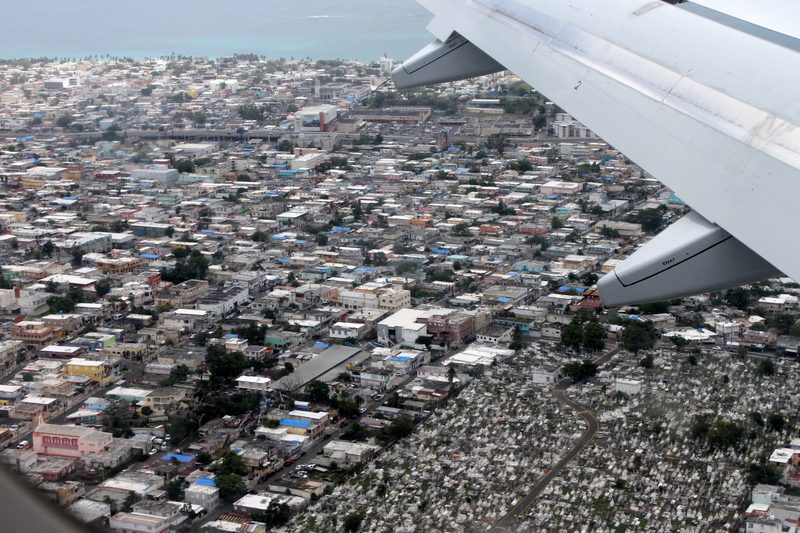 note the blue FEMA tarps
Then the (quick) drive to the apartment-slash-guesthouse where we'll be staying for two days, and the not-so-quick unloading because there was no key in the lockbox and so we couldn't get in, and then it started to rain (again) so we left to go somewhere else but then A Man With A Key showed up and so we went back, deposited our things, and drove to a restaurant where we inhaled our lunch (and tried mofongo — delicious!) and then off we went to a school (to take a tour and attend meetings) at the end of which the van we'd all been trucking around in got turned over to us and we navigated ourselves back to the apartment-slash-guesthouse with a GPS lady who can not speak Spanish to save her life.
We moped around the apartment for a bit, too hot and tired to think straight (and my younger son discovered a mop bucket to play with), and then set out to find the beach where those who were prepared actually went swimming while the rest of us sat in the sand and took photos with our phones like proper tourists.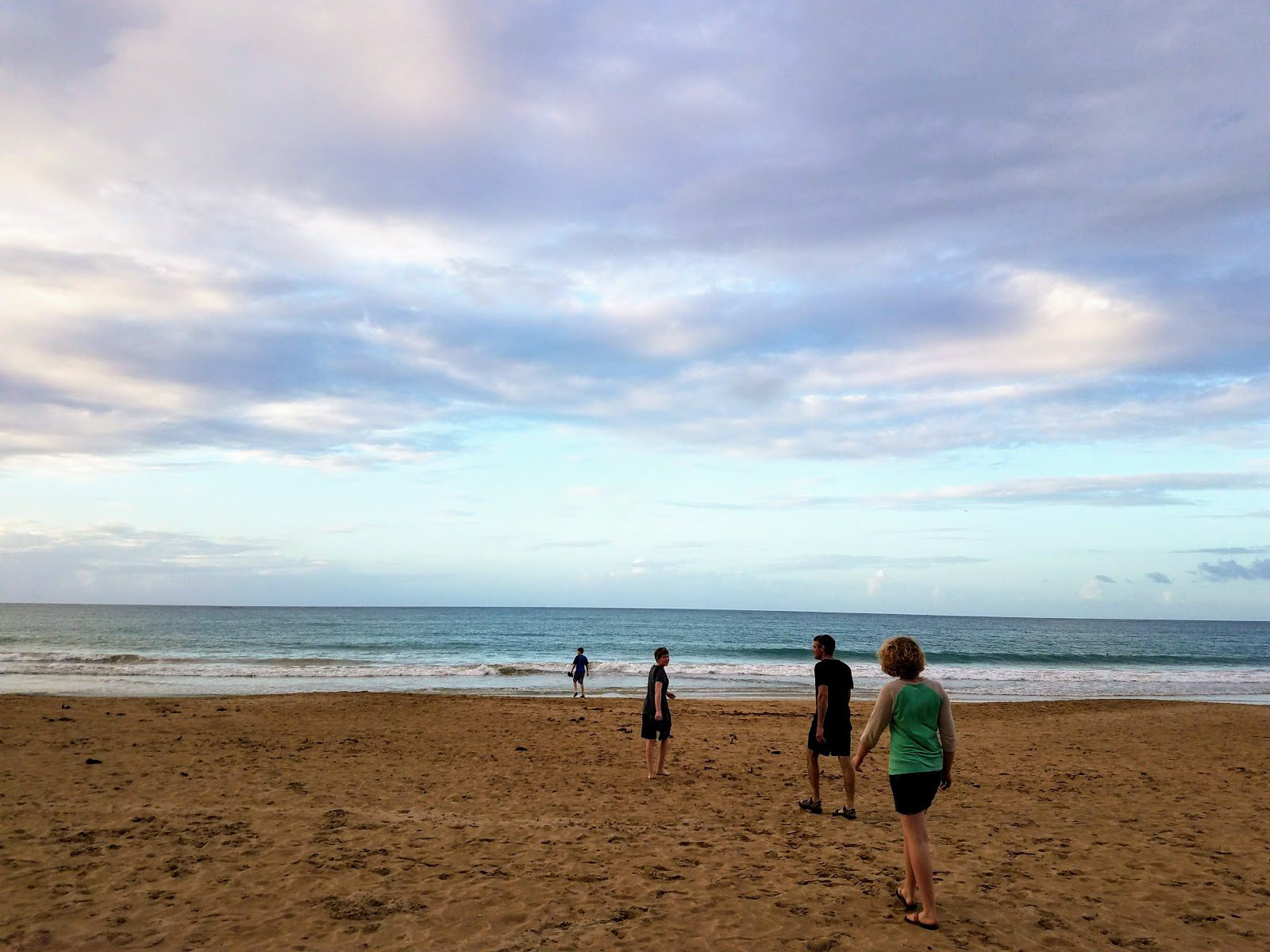 While our older daughter cleaned unmentionables out of the house fridge, several of us located a grocery store and bought a pathetic supper: Saltines, orange juice, cheese, apples. And then we collapsed in our beds, the windows open, the fans whirring.
We're here!!!
This same time, years previous: the quotidian (5.1.17), carrot cake with cream cheese frosting, depression chocolate mayonnaise cake, baked-in-a-pot artisan bread, take two, green smoothie.