The night after our son arrived, we went downtown for ice cream. The ice cream here is lighter, more like a sorbet, and they serve up all different flavors: banana, strawberry, tamarind, orange julius, passion fruit, coconut, etc — so far, peanut is my favorite. There was a man playing saxophone on the square, and couples taking selfies by the fountain. We wandered around, people watching, chatting, and practicing The Smolder (reference: Jumanji).
Then we got a call from our friends Chiro: "Hey, we're all at the church practicing music for next Sunday. Come on over!"
Within five minutes of walking in the door, our older son was up front, a guitar in his lap. For the next hour, they rehearsed, Chiro patiently pointing out the chords. When we left, they gave him the guitar to borrow, and now, once again, there's live music in our house.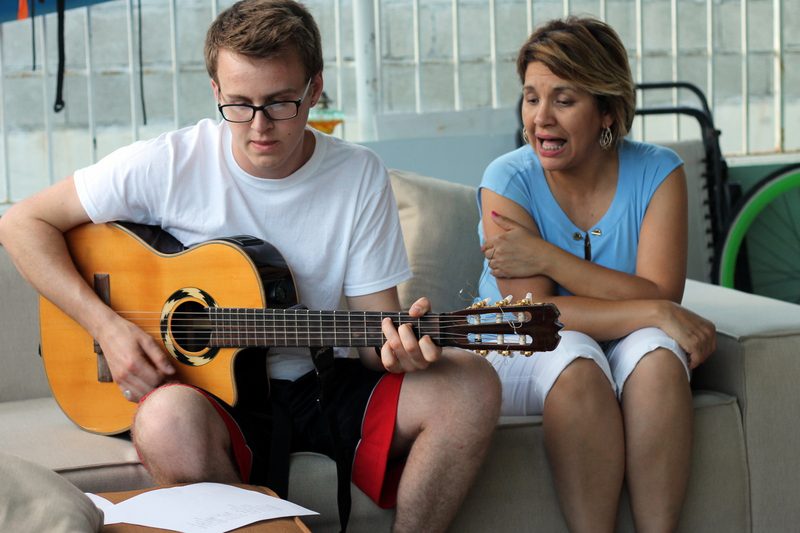 At Chiro and Lery's house a couple days later, rehearsing with Lery.
More and more, Puerto Rico is beginning to feel like home.
This same time, years previous: driving home the point, Captain Morgan's rhubarb sours, crock pot pulled venison, people watching and baby slinging, a burger, a play, and some bagels, lemony spinach and rice salad with fresh dill and feta, raspberry mint tea.