When we moved into this house, we installed a large underground gas tank for the hot water heater (although now we've partially switched to solar) and for the gas stove I'd be getting. But then costs piled up, as they are wont to do with building projects, and a friend offered to loan us an old electric stove he had in one of his rentals.
Now, twelve years later, that sweet little stove is on its last leg. The burners keep slipping down under the metal liners, turning the burners dangerously wobbly. The big one — my most-used burner — lost a screw (or something) and started swiveling out over the stove top. "Remind me to fix that," my husband said. "I don't want anyone to get electrocuted." (And then he fixed it, so at least that's no longer a problem.) Because I don't want to be forced into an impulse purchase, and because the stove's demise is imminent, I've finally started stove hunting.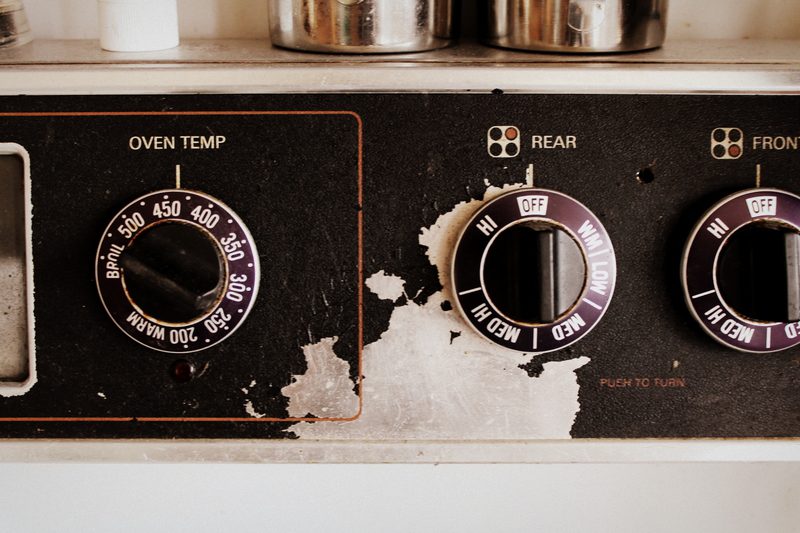 Thing is, I can't for the life of me figure out what kind of a stove I should get. All the options make my head swim. For a little bit there, I'd thought I'd settled on a stove (this one), but then we read the consumer reports and thought better of it — the oven was horrible, people said. (But then a friend told me she'd just bought that stove and it worked great, so, argh!)
"You need to do a blog post about it," my husband said. "Get your readers to help out. They'll know."
So now, because my husband thinks the world of you, here I am, asking your advice. What kind of stove should I get?
My main question is whether to get a stove with a gas oven or an electric oven. My gut says gas — I can bake when the power goes out and it just feels more wholesome — but my husband says gas ovens leak more heat which would be a real pain come hot summer weather. Plus, we both wonder if electric ovens are more accurate. Also, how important is convection?
Several stipulations:
*The gas stovetop must have solid gridwork so pots and pans can easily be moved around and little kettles don't get tippy.
*The oven must be well-vented so veggies properly roast.
*The stove must be under a thousand dollars (and preferably between six and eight hundred).
I wish there was a local appliance store — the kind where the employees can actually hold informed conversations regarding the products they sell — but there are none in our area, at least that I know of. So it's up to you! What other important criteria am I forgetting? Is there a particular manufacturer that you trust more than others? Or one that I should absolutely avoid?
Thanks, y'all.
xoxo!
This same time, years previous: the blizzard of 2016, rocks in my granola, five things, corn tortillas, pink cupcakes, movie night, baked Brie.