The other night my husband walked into the bathroom and bellowed, WHO JUST GOT A SHOWER? BECAUSE THERE IS WATER ALL OVER THE FLOOR.
The rest of us didn't hardly even bother to register the temper-tantruming adult in the other room—-we've long ago learned to take his fits in stride—-until he stormed into the kitchen, an empty washbasket in one hand and a towel in the other, smacked the basket down on the floor, stepped into it, and then turned to face us.
When he saw he had our attention, he announced, "There is no reason there should be water on the bathroom floor. EVER."
And then he proceeded to demonstrate how to properly towel dry your body.
First, reach for your bath towel which you have conveniently placed on the floor by the tub and, while still standing in the tub, towel off your head.
Then do a thorough drying of your legs and then first one foot—-and step out—-and then the other foot.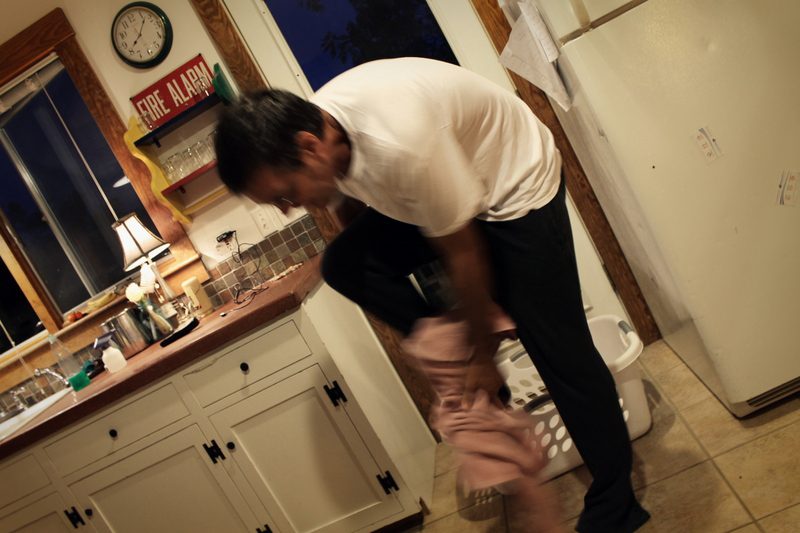 Now you are standing on the bathroom mat with dry feet. Amazing, no?
See? No water on the floor! No wet socks! No angry Papa!
Calmly and happily go about the business of toweling off the rest of your body.
Drying off, la, la, la, la, la, la, la, drying off.
Have I made myself clear? There will be no more water on the floor, right?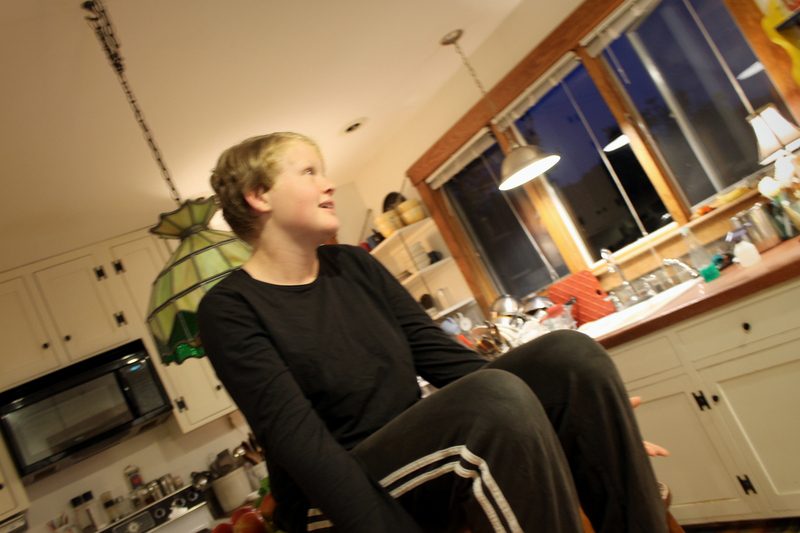 Sure, Dad. Whatever.
And that, my friends, is the proper procedure for toweling off after a shower, according to my husband.
The end.
This same time, years previous: in my kitchen, the quotidian (9.7.15), how to clean a room, fruit-on-the-bottom baked oatmeal, fairy rings.