A few weeks ago I attended a fundraiser planning meeting at a local restaurant. At the end of the meeting, one of the women—who happened to also be one of the restaurant managers—scurried into the back. She had some gluten-free bread she wanted us to taste, she said. But when she returned, she was carrying not just the bread, but cute little bowls of curried squash soup to go with it.
Someone serving me food? From out of the blue? What a thrill!
"Not counting the toppings, it's only five ingredients," announced the manager.
"And they are…?" I coaxed, my mouth full.
She rattled them off: butternut, coconut milk, curry (Jamaican curry), cayenne, and salt. I noticed she didn't count the green onions scattered atop the soup, so maybe salt doesn't count as one of the five ingredients? Whatever. Either way, the point is: the soup is a minimalist's dream. (And, as the restaurant manager gleefully pointed out, it's vegan and gluten-free, so there's that, too.)
With my last piece of (quite good!) gluten-free bread, I scraped the bowl clean, sighed deeply, and vowed to replicate the soup for myself.
Which I've now done—twice! The first time I made it, I was just messing around, trying to hit the right flavor notes. The second time, I wrote down the amounts as I went.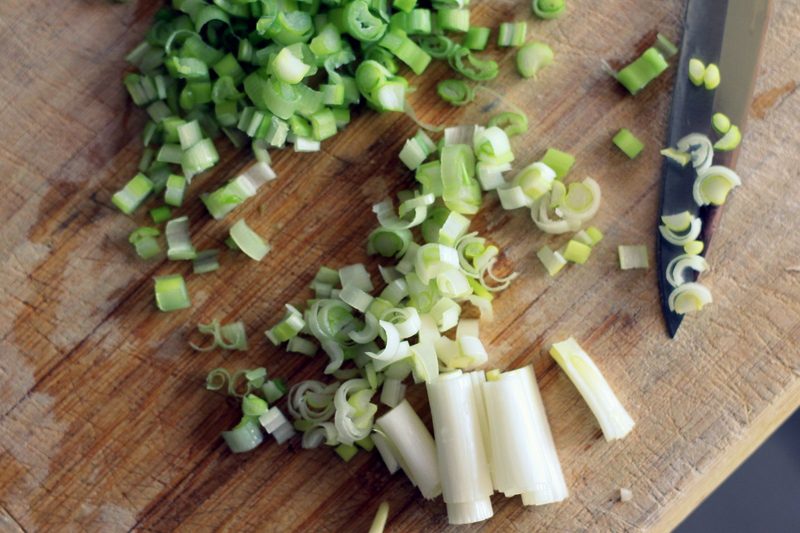 A few notes worth mentioning:
1. The soup is not pureed, so there are little chunks of tender butternut. This is good.
2. There is no chopping of onions or mincing of garlic! (The green onions don't count.)
3. The green onions are a must, for color, crunch, and bite.
4. The kids, while not fans, all eat this, no prob.
Curried Jamaican Butternut Soup
Copycatted from a local restaurant.
I hear you can make your own Jamaican curry powder, but I haven't tried it for myself.
4 cups roasted butternut squash
1 14-ounce can coconut milk
2 cups water, maybe more
2 teaspoons salt
¼ teaspoon cayenne (I used chili Coban), maybe more
2-3 tablespoons Jamaican curry powder, maybe more
toppings: minced green onions and (my addition) sour cream
Put the squash, milk, water, and spices into a saucepan and mash to combine. Heat through. If you'd like a thinner soup, add more water. Taste to correct spices. Ladle the soup into bowls and top with green onions and sour cream.
This same time, years previous: apple crumb pie, apple raisin bran muffins, in my kitchen: 7:35 am, how to use up Thanksgiving leftovers in 10 easy steps, a big day at church, cranberry pie with cornmeal streusel topping, apple rum cake, steel-cut oatmeal, and potato leek soup.