This last weekend, my aunt held her annual soirée. Just like the other soirées, this one was delectable, relaxing, rejuvenating, and entertaining.
There were only three meals, but we spent about eight hours eating, or at least lingering around the table.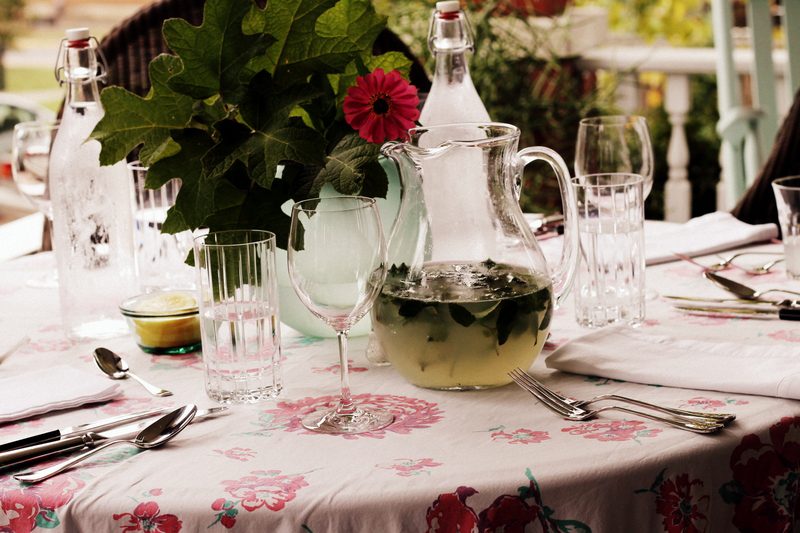 Lunch lasted nearly four hours: appetizers and mojitos, roasted red pepper soup, a crazy-fabulous salad that included fresh fennel, fava beans, and roasted grapes, brisket, potatoes in cream, parsley and red onion salad, ice cream sandwiches, wine, and coffee. And then, several hours later, we went to a fancy restaurant where we sat on the deck overlooking the river and feasted some more. I'm not even going to try listing the food because we ate everything. (I'm surprised they didn't think we were undercover food critics.)
The next morning we breakfasted on the porch. A cheese plate (or two) was involved, plus fresh breads and scones. Fruit salad. Granola. Even a platter of mini cupcakes to celebrate my birthday.
Can you guess Baby Boy's middle name? Hint: note the box.
In between the eating, we went bowling and stayed up way late talk-talk-talking. Auntie gifted us cute jars of homemade lemon sugar scrub and gold bracelets, oo-la-la. (And we gave her a few little things, too.)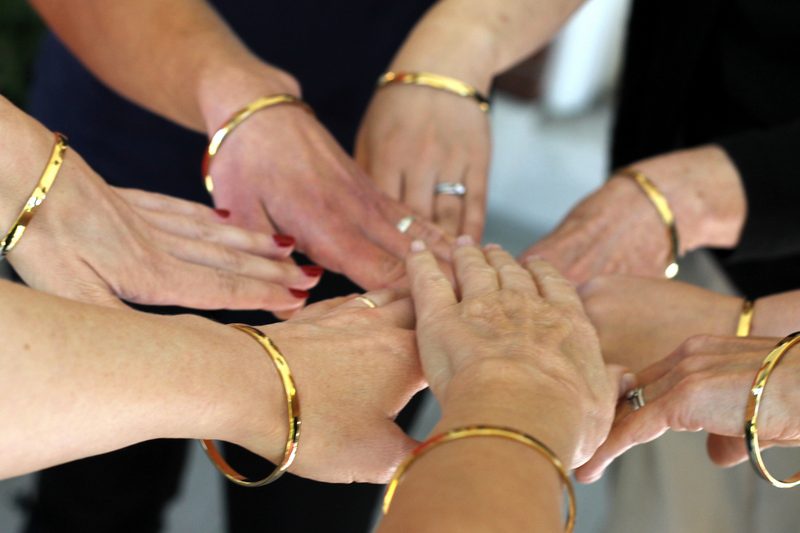 And then, just like that, the weekend was over. We rolled home over the mountains, stuffed to the gills and so relaxed we could barely keep our eyes open (speaking for myself, that is).
The end!
This same time, years previous: getting shod, the quotidian (9.29.14), pointless and chatty, 37, the skirt, ciabatta, stream of consciousness, and beef with black pepper and red wine.