After two (three?) full weeks of over-the-top humidity and high temps, I was hanging on by a thread. Accuweather said that the thermometer would drop on a Thursday. For an entire week, I kept thinking about that Thursday.
Waiting for it.
Dreaming about it.
The light at the end of the tunnel.
And then Thursday arrived and the cold weather came. It was pure bliss, exhilarating and intoxicating, better than a coffee buzz. Better than ten coffee buzzes!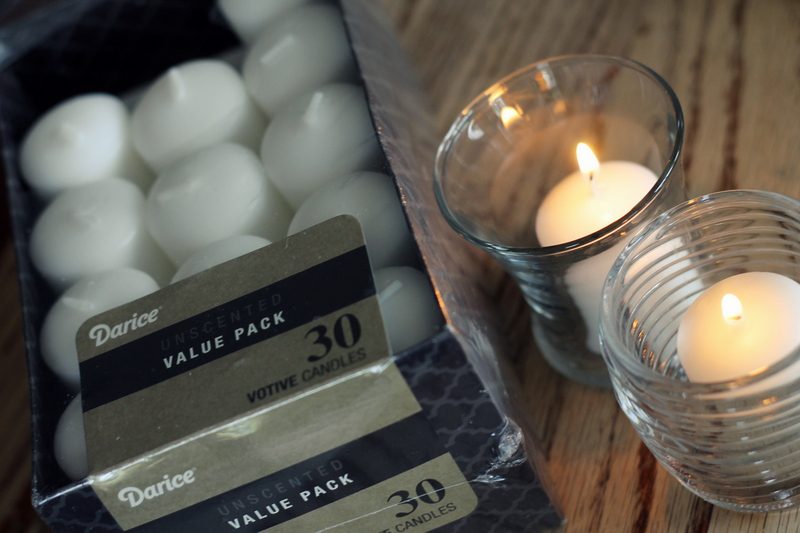 I busted out the candles and sweat shirts and hot chocolate. I turned on my oven and baked up a storm. I went running and felt agreeable while doing so. I got hot showers and lotioned my legs and cackled with glee at frequent random moments. I even closed—closed!—some windows against the chill.
"This!" I chortled to my husband. "This is why we don't have air conditioning. There is no way I'd be so buzzed right now if I hadn't been horribly miserable for so long. Makes it all worth while."
Anyway.
All that to say the kids fought like wild cats for the last two weeks of that heat wave, but once the temps plummeted, their tempers cooled, their imaginations ignited, and they were off, coexisting peacefully while playing all sorts of outdoor pretend games, many of which involved cooking with fire.
They roasted old, fresh corn in the coals. They experimented cooking a muffin tin filled with foraged garden bits. They slept out under the stars and made eggs and toast over the breakfast fire.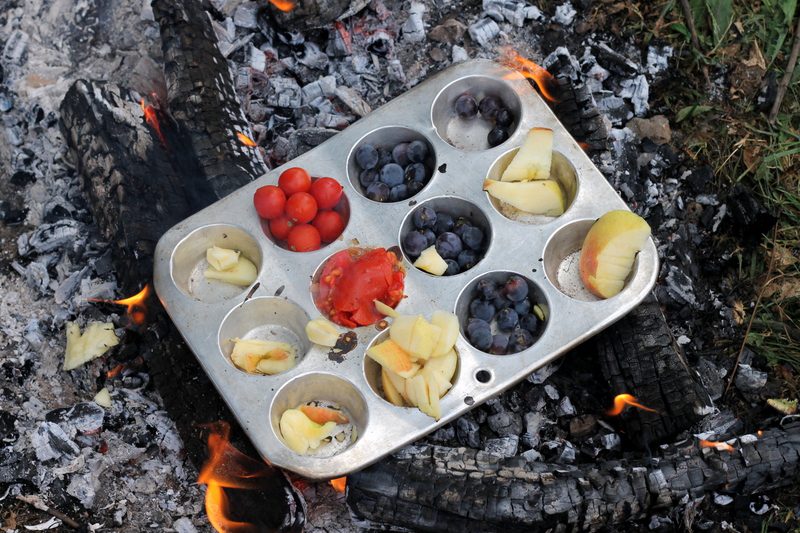 I would be remiss if I didn't mention Francie in a post about outside eating. Girlfriend loves her some veggies. She knows how to hunt them down, too. Whenever she gets hungry, out to the corn patch she goes to pluck an entire stalk. I often look out the window to see her trotting across the yard, head held high, ear of corn in her mouth, the stalk dragging beside her in the grass.
She eats whole tomatoes, too.
And apples.
Now, alas alack, the cool weather has regressed to its former hot and humid self and I'm back to my state of constant suffering.
But! Accuweather predicts chilly temps starting this Sunday, whoo-hoo! It's gonna be sah-weeet.
This same time, years previous: the quotidian (9.7.15), calf wrangling, retreating, 2012 garden stats and notes, how to clean a room, fruit-on-the-bottom baked oatmeal, the big night, and fairy rings.