A quick pop-in to say: Eat Muffins!
Specifically, blueberry muffins.
I never had a good blueberry muffin to my name, you know. And then a few weeks back, a friend in the midst of A Blueberry Muffin Search approached me (via the internets) to see if I had a recipe to recommend. I didn't, but I tossed a bunch of links her way, just so I'd at least appear helpful.
After that, I had blueberry muffins on my mind, so when I spied a blueberry muffin recipe touted to be The Best Ever in another corner of the internets, I paused. The recipe looked too sweet, I thought. Bland, too—no lemon, no whole grains, no streusel, no nothing. Just butter, milk, eggs, the usual, blah-blah, boring. The only unique thing was that the recipe called for a quarter of the blueberries to be mashed before stirring them into the batter. It was supposed to make the muffin stay fresh longer, they said.
Gross, I thought. Wouldn't the mashed berries turn the muffins gray?
But the muffins in the photo looked yummy (of course). Were they pulling my leg?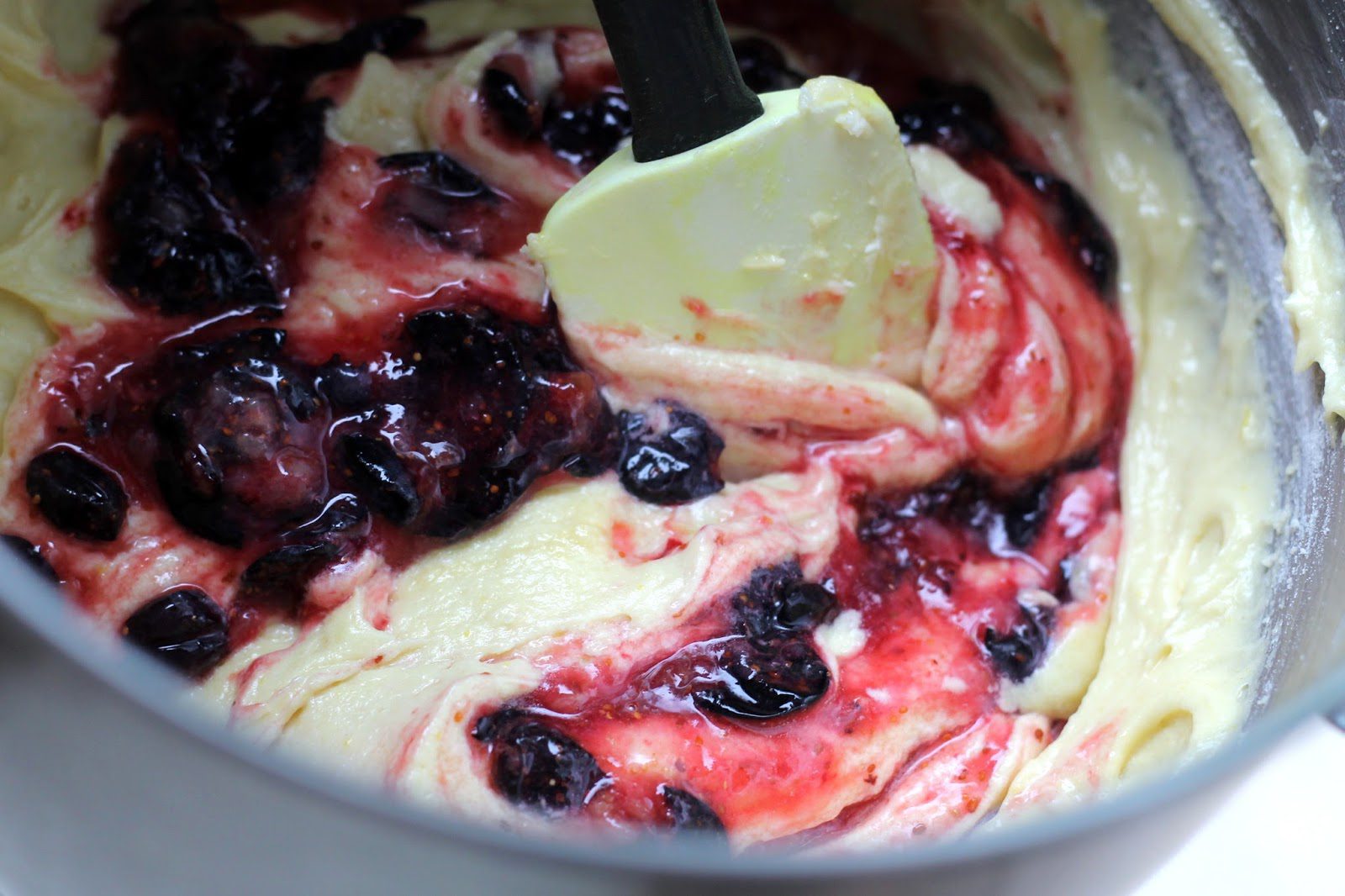 Turns out, those New York Times people weren't lying. Tender and sweet, the muffins could not have been more delicious. With each bite, I felt like pinching myself. How did something this good come from something so simple? Why had I never discovered this recipe before?
The second time around, I tried to improve the recipe with lemon zest and juice…and failed. Because these muffins really are the best.
Blueberry Muffins
Adapted (not at all) from The New York Times, Jordan Marsh's Blueberry Muffins.
½ cup butter
1¼ cups sugar
2 eggs
1 teaspoon vanilla
2 cups flour
½ teaspoon salt
2 teaspoons baking powder
½ cup milk
2 cups blueberries
extra sugar, for sprinkling (I used demerara)
Cream together the butter and the sugar. Beat in the eggs and vanilla. Gently mix in the dry ingredients. Add the milk. Using a fork, mash ½ cup of the blueberries on a plate and stir them into the batter. Fold in the remaining blueberries.
Spoon the batter into muffin tins (makes about 12). Liberally sprinkle the tops with sugar. Bake the muffins at 350 degrees for 25-35 minutes. Allow the muffins to cool completely before running a knife around the edge of each muffin and removing from the tins.
This same time, years previous: way to go, kids, the quotidian (9.1.14), caramelized oatmeal topping, around the house, and dreaming.