She's a gem, this new family member of ours. Helpful, curious, smart, kind, low-maintenance, candid, and adventurous, Melissa's got all the positive attributes. Bonus, she laughs easily and often. She blends right into our family.
In many of my cross-cultural experiences, I'm the one traveling, navigating a foreign place, and floundering my way through a new language. Now it's the other way round. I get to explain and correct and clarify. It's such a treat, getting to build cross-cultural bridges from the comfort of my home.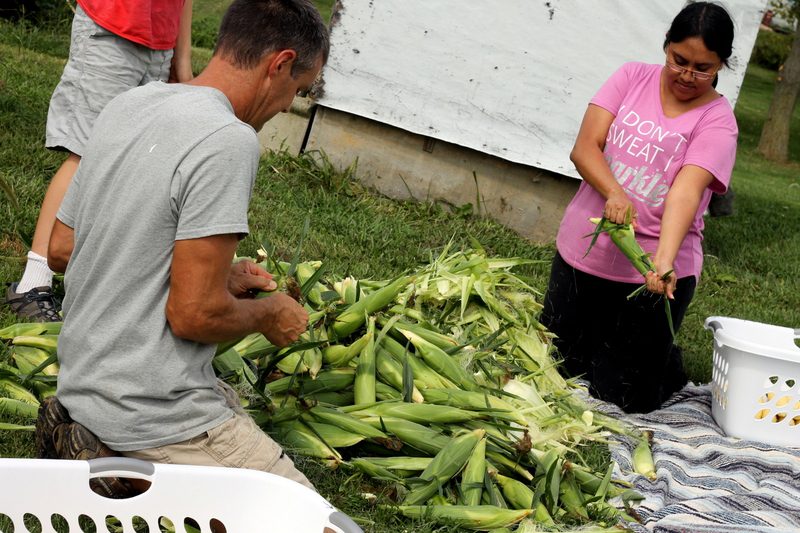 Yesterday, we invited one of Melissa's friends, a Colombian IVEPer named Ayda, for supper and then to help with canning tomatoes afterwards.
That evening the kitchen bubbled with Spanish and English, shrieks of laughter, and teasing. We were informed that when chopping onions, if you wipe the knife blade with fresh lemon, it will reduce the onion-y fumes. Also, Melissa claims, the most effective way to chop an onion is to thwack it all over and then slice it.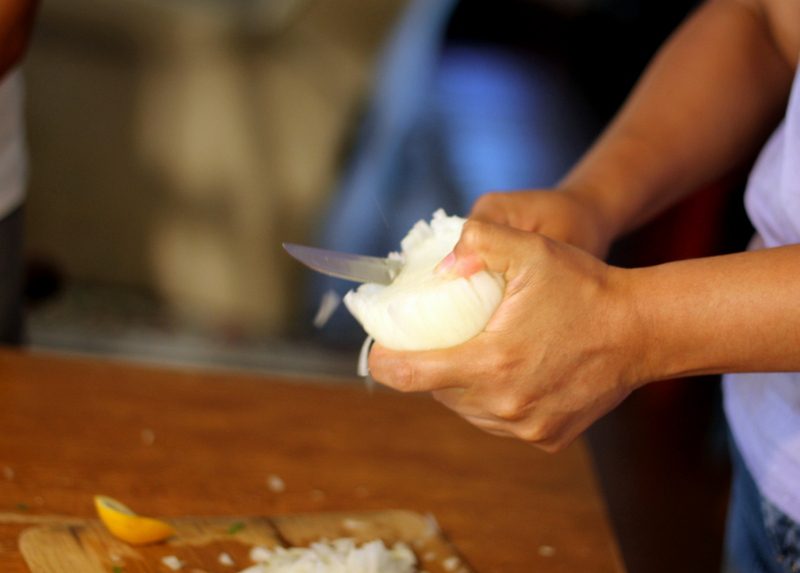 "We have lots of secrets," Ayda said, her nose in the air. "One dollar, please."
I have a feeling that this year is going to be a special one. The world is coming to our door, and we don't even need to go anywhere. Lucky us.
This same time, years previous: the quotidian (8.24.15), that special date, he got me, 16, coming up for air, whole wheat buttermilk waffles, and homemade butter.