Remember those glasses I bought? They're mostly for reading, but they're also progressives so I can wear them all the time, if I like. Which I often do. My days are heavily sprinkled with bursts of reading and writing so it's often easier to just leave them on.
Except there's a problem. The glasses leave bright red indentations on either side of my nose.
Here, I'll show you:
Oops. Out of focus. Let's try again.
Getting closer. Hang on….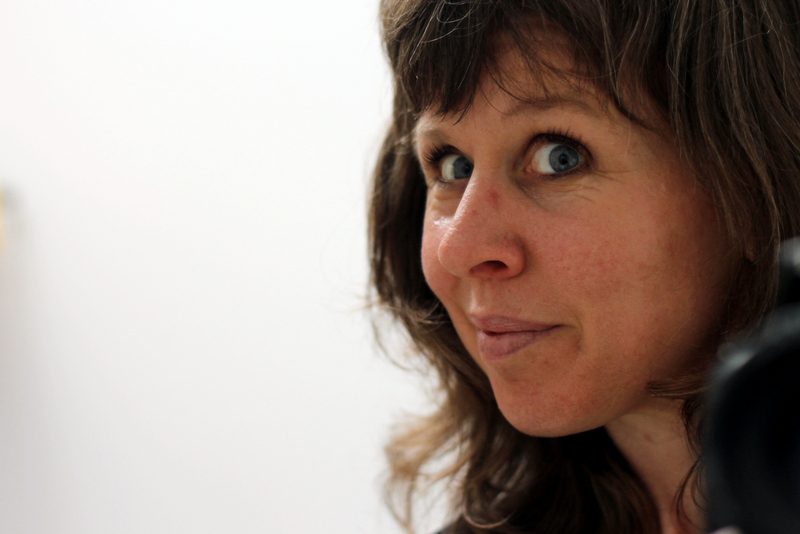 There we go! See it?
I wouldn't mind the marks so much if they faded after five or ten minutes. But they don't. Just one hour of wearing the glasses earns me a good two to three hours of violent red markings. Granted, this is peanuts in the grand scheme of things. I'm not in pain, nobody is loving me less for my spots, and I can see, for crying out loud.
But still.
I was fussing to my blind-as-a-bat husband about my nose spots and he said, "That's weird. I've never gotten marks on my nose and I've worn glasses for years." And his glasses are about an inch-thick and super heavy. What is up with this, people? Why do some people get marks and others don't?
I feel like I have two options—either wear my glasses all the time, or don't wear them at all—neither of which is acceptable. Is there a middle ground? Have any of you glasses-wearer people hit upon a solution?
(And please, don't suggest "stop being vain" because that's just not going to happen.)
(Another no-no: telling me to adjust my perspective. That's just bad punnery. Don't do it.)
This same time, years previous: the puppy post, the quotidian (7.8.13), zucchini skillet with tomatoes and feta, rain, and peanut butter cup ice cream.