Autumn is a pressurized time. Everything has to get done before winter hits. The garden must be put to bed, the yard cleaned up, the basement cleaned out, the barn rearranged, the fencing finished, etc.
Except for us it's not the threat of winter that makes us jump. It's the donut party. The donut party is our cracking whip. Our finish-line ribbon. Our mountain peak. After the party, it's all inside cozy, rest and relaxation from there on out. Our summer is over. Welcome, Winter. Be our guest.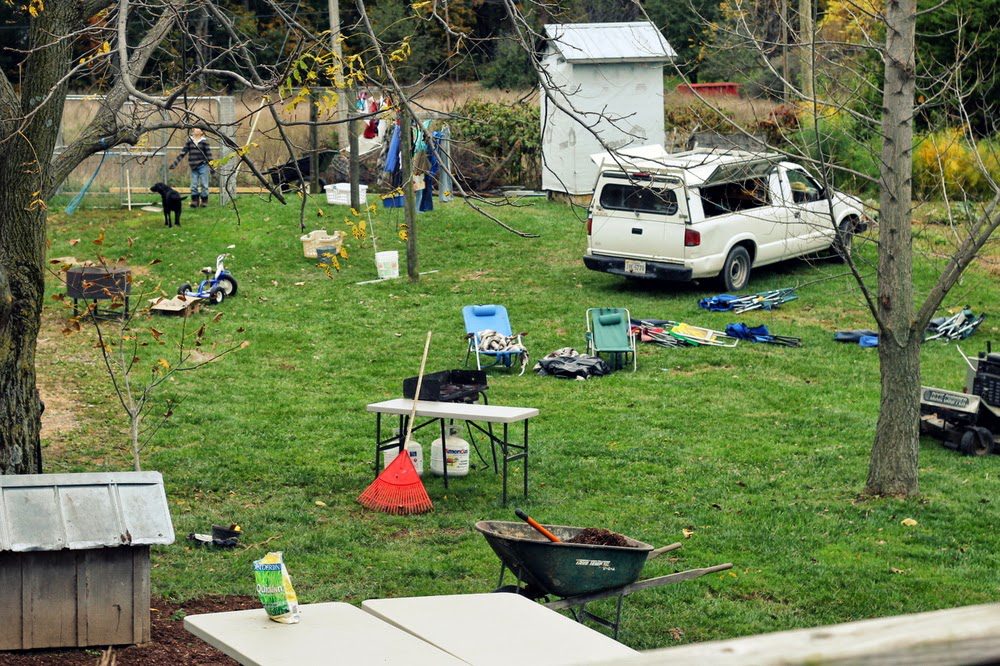 It always gets worse before it gets better.


Sifted: twenty-four pounds of confectioner's sugar.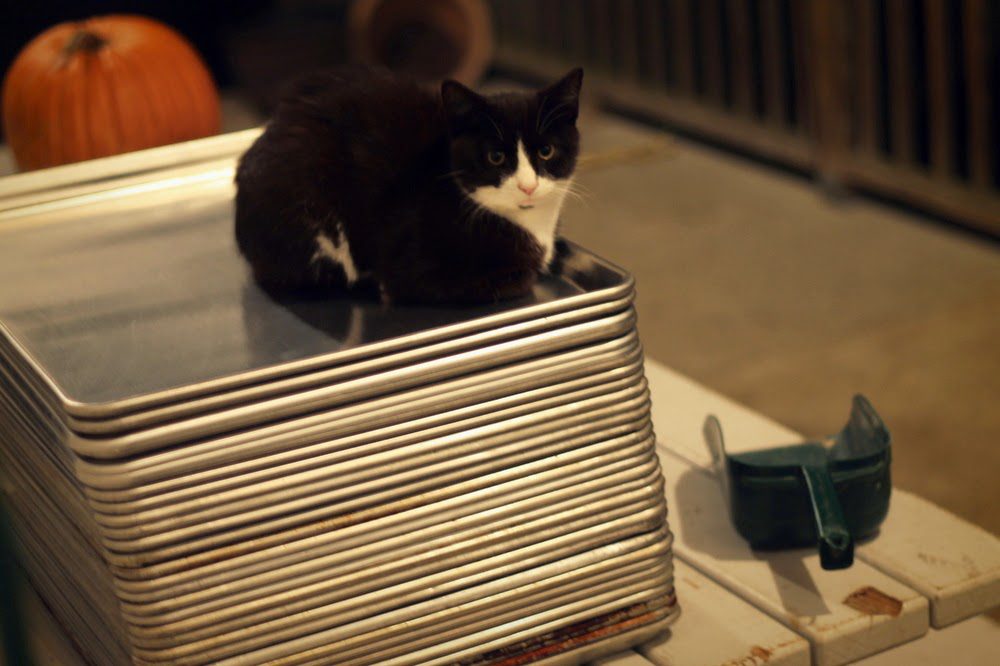 Trays.
(Pre-washing, never fear.)

Potatoes: the (not so) secret to tender donuts.
By now—after roughly ten years of donut madness—the party is no big deal. We know what time to get up in order to make the six batches of donuts and still get to church on time (5:00 am—it's not that bad). We know when to heat the oil and when to add a second pot to the mix. We know how many paper cups to have on hand (roughly 175). We know how many apples (½ bushel, though I always get a full bushel), and how much cider (8 gallons) and coffee (60 cups worth). We know how much stress we'll feel beforehand (a steady pressure—manageable but still enough to be draining). We know it's normal (though not justifiable) to panic roughly one hour before start time because surely this year no one will come. We know not to expect to have meaningful conversations during the party and—as a result of staring at a pot of oil for four hours—to not have any clue how the party was received, so we've trained a few understanding friends to give us candid rundowns post-party. In other words, we pretty much have the donut party down to a science.
Chilly weather + open windows = a proofing room!
Thawing. Sort of.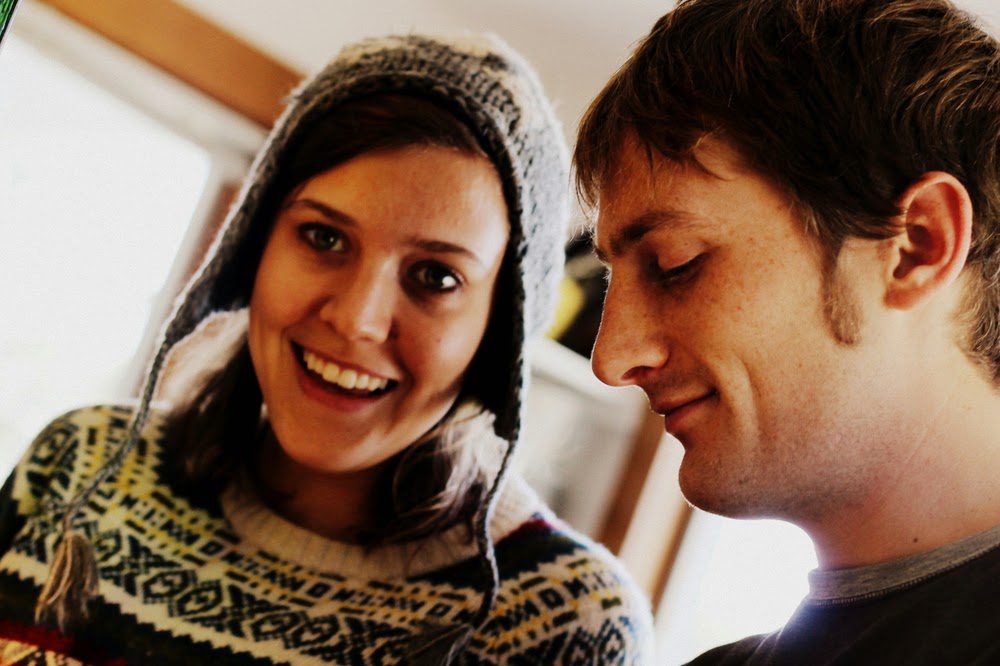 The cut-er-ers.
Awaiting the onslaught.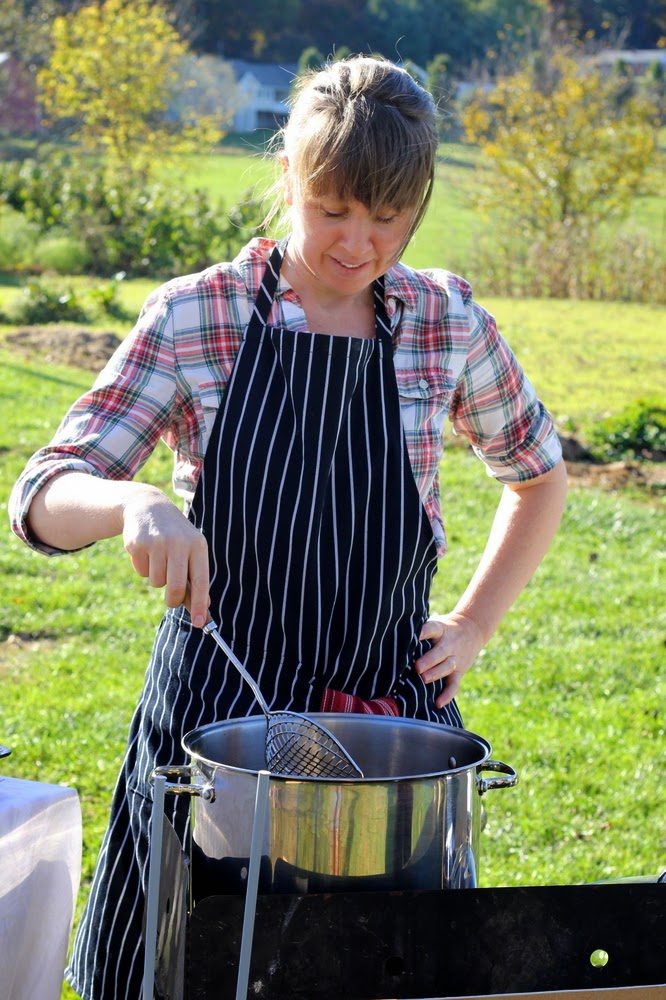 My station.


Still, something always goes wrong. This year, for some reason, the coffee pot made the coffee but didn't keep it hot. The cider didn't thaw in time. The donut scraps refused to roll out thinly and the final donuts were disgusting globs of yuck. Not that this stopped anyone from eating them.
People really chow down on those donuts. The unbridled donut-eating enthusiasm never ceases to amaze and delight me. And best as I could tell, the morning's sermon on healthy eating—I kid you not—did not appear to deter a single soul.


This same time, years previous: random, the quotidian (10.12.12), breaking news, the first teenager, I couldn't stop, a silly supper, aging, boy in a blue dress, tales of terror and woe, party panic, brown sugar syrup, buttermilk pancakes, apple tart with cider-rosemary glaze, and not what I planned.