Like I said before, trash is everywhere.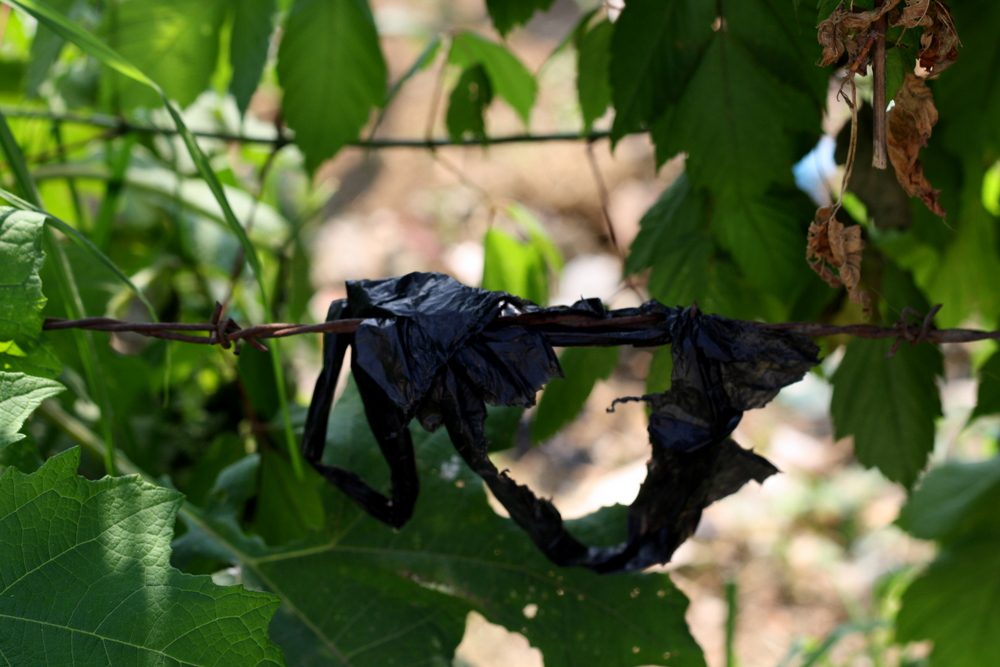 It lines gutters, clutters yards, and peppers the roads. It covers cornfields like mulch.
When we first arrived, pre-corn season, we noticed empty, trash-filled lots on our walks through town. Time passed and we noticed farmers planting corn in the lots. They didn't clean the lots before planting—rather, they simply pushed the trash to one side, poked holes in the ground, and dropped in the seeds.


And the corn grew, tall, strong, and brilliant green, right up through its blanket of plastic mulch.
***
in a non-littering moment
At a gorgeous local park, the kids found a Styrofoam plate at the water's edge. So they set it afloat and off it whooshed. I had a minor hissy fit and made the main culprit pick up and appropriately dispose of five pieces of trash as penance. It felt like an inane activity, but I refuse to participate in the littering customs.
***
While hitching a ride in a friend's private car, we zipped by the dump.
the workers' houses
do you see the workers? the vultures?

I still want to go back some early morning and get more than just a handful of blurry drive bys.