Quotidian: daily, usual or customary;
everyday; ordinary; commonplace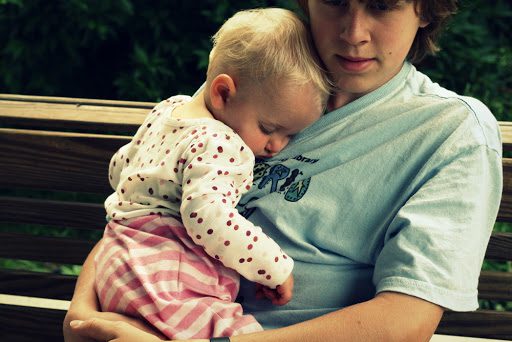 The kids constantly fight over who gets to hold her. And then when she falls asleep they cry because they can't hold her anymore…except for the one who put her to sleep, lucky bum.
He tilled for an hour while his papa followed along, picking up rocks.
Carving branches into sharp pointy sticks is all the rage these days.
We've been eating an awful lot of store-bought bread and lunch meat these days. These particular sandwiches were for a picnic lunch at the park after a morning of running errands: library, barber shop (for shaggy boy—see top picture), a visit to the cat shelter (for petting purposes only), the pharmacy, etc. We topped it all off with DQ cones. The kids couldn't believe their good fortune.
I took my afternoon coffee on the deck so I could keep my eye on the weather—it was threatening to rain and there was laundry on the line.
I'm not sure what to say about this picture. It appeared on my camera. (And yes, the kids aren't allowed to use my camera without permission, but when stuff like this shows up, I have a hard time being mad.)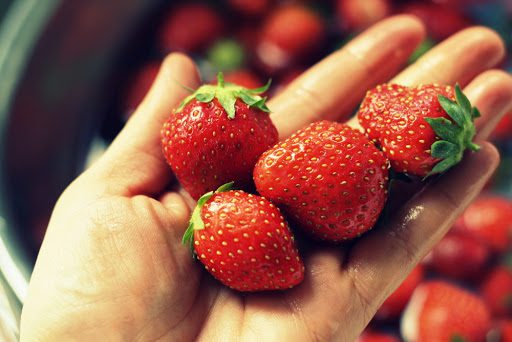 Sparkle: a new (for us) kind of strawberry. I'm conflicted about them. The flavor is excellent, but they go all squishy mushy super easy and don't keep well at all. I doubt I'll plant them again. (We're getting ready to plant a huge, new patch. Any suggestions on what kind of berries to choose?)
Grape arbor monkey.
He's not allowed up there—the whole time I was taking pictures,
I was telling him to get down.
Which wasn't effective at all.
Grape arbor house.
Chillin' with G-daddy.
Grandmommy came, and she brought squash pie. Two of them. (And the fans went wild.)
This same time, years previous: making art, Aunt Valerie's blueberry bars, asparagus, goat cheese, and lemon pasta, questions and carrots, chicken butchering, a cake for Wayne, one dead mouse, strawberry ideas, the ways we play