Quotidian: daily, usual or customary;
everyday; ordinary; commonplace
Masking tape and brown bag shoes: they're all the rage, didn't you know?
Dressed up and nowhere to go…except to the front yard to dance for the passing cars.
Goat cheese, asparagus, red onion, and bacon pizza: I was the only one who liked it.
(The cookie part isn't soft enough—actually, it isn't soft at all, boo hiss.)
40 jumbo jalapenos, 2-3 pounds of cream cheese, and 2½ pounds of bacon.
(I'm hoping for leftovers.)
and I'm in charge of one of the cast suppers.
(The reunion and play are both this weekend—I'll consider the week a success
if my head doesn't fly off my shoulders.)
Trying to get some respect…
…and getting put in his place, ouch.
Stripping down the table for a redo (five years late, but that's beside the point).
He got sick of the messy craft table and now I have a new shelf, hallelujah.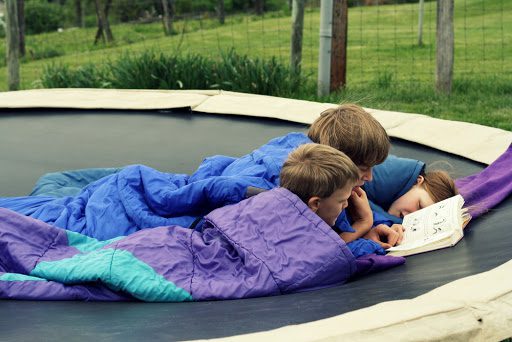 Fact: trampolines aren't just for jumping on.
This same time, years previous: baked beans, shredded wheat bread, rhubarb jam