Quotidian: daily, usual or customary;
everyday; ordinary; commonplace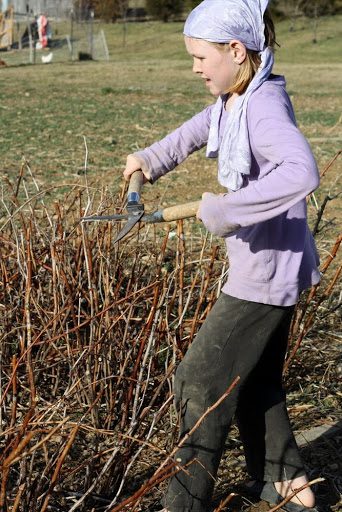 *cleaning…maybe
*steaming bowls of breakfast
*spring has sprung, but I'm still not sure I believe it
*haven't I ever told you they have magic powers? Well, they do.
*or maybe it's just the season for kicking up heels. Whatever.
*Look, Mom! If I hit the ball hard enough, my head goes flat!
*pruning the red raspberries: I can taste them already
*sweet p'taties, salt, pepper, and olive oil, mmm
*breaking up the chunks
*the sign is just for decoration, clearly
*her latest invention—should we patent it?
*prepping for a job fair: the move is getting ever closer!
*he couldn't/wouldn't do his writing assignment so his poppy sat down and did it with (not for) him
*lover boy: the kid is all about physical touch (I'm a little worried about his teenage years)
*evening view from the couch: kitchen clean-up, an under-the-table hideout, and a toasty fire.
This same time, years previous: another fort (and a kid wielding a machete, oh dear), doctors galore, sky-high biscuits, fire-safe, soda crackers