We're languishing, doing everything halfway. We're halfway working, halfway playing, halfway sick(ing) (gotta keep it parallel), halfway eating, halfway writing. Even the weather is halfway weathering—a little snow, a little rain, a little sun—and the kids' fighting is halfway, all aimless whining and bickering.
Everyone felt better yesterday, though, and that's when I made this pudding. I had a house full of kids—seven in all—and none of them sick. They played hard and ate much and the girls even cleaned one of the disaster areas (otherwise known as a bedroom) from top to bottom.
One of my favorite meals to serve a houseful of kids, some of which are vegetarian (*!), is a large bowl of baked potatoes with butter and salt, a half gallon-plus of green beans, and applesauce.
The kids eat and eat and eat, and then I give them a dessert of some sort, often a cobbler or crisp, or maybe a plate of leftover Christmas cookies. Last night they got sticky toffee pudding with whipped cream.
I served it up and then quietly watched then eat. I couldn't wait to hear their reaction (I'd snuck tastes and was totally head over heels in sticky toffee ecstasy), but they ate their dessert nonchalantly, slowly, minus any lip-smacking and mm-mming. The silence was unnerving.
But then, then! One by one the kids looked at me as though they were waking from a deep sleep. Their eyes slowly focused on my face, and, trance-like, they held out their bowls. "Is there any more?"
Sticky Toffee Pudding
Adapted from Ruth Reichl's blog
Suggested variations: swap out the dates for raisins, add in pecans or walnuts, flavor the syrup with vanilla or bourbon. The pudding must, however, be served with whipped cream.
for the syrup:
1 cup brown sugar
1 tablespoon butter
1 ½ scant cups boiling water
Bring all three ingredients to a boil in a saucepan. Reduce the heat and simmer for 20-25 minutes, or until slightly thickened.
for the cake:
½ cup sugar
1 tablespoon butter
1 cup flour
2 teaspoons baking powder
a hearty pinch of salt
½ cup milk
½ teaspoon each nutmeg and cinnamon
½ cup chopped dried dates
Beat together the sugar and butter. Beat in the flour, baking powder and salt (it will not be well-incorporated, so don't stress). Slowly add the milk, beating after each addition. Fold in the spices and dates.
Pour the syrup into a greased loaf pan. Spoon the batter into the middle of the pan—it will float on the syrup. Bake the pudding at 350 degrees for about 35 minutes, or until a cake tester (inserted only in the cake part) comes out clean. Cool for 10 minutes before inverting onto a plate.
Serve warm, with barely sweetened whipped cream.
*! My younger daughter proclaims she is now a vegetarian. This is not because of some great moral awakening, but rather because she wants to be twins with her vegetarian friend.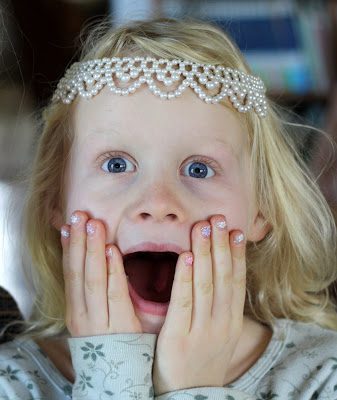 Also, she has renamed herself, though I can't right now remember what it is.
Her teen years ought to be pretty interesting.
This same time, years previous: eyeballs and teeth, a rant against the boob tube