Are you familiar with Lenore Skenazy and her blog (and book) called Free-Range Kids?
If you're not, you should be. She's awesome, and she's all about letting kids be kids.
When it comes to raising children (and a whole host of other things that I won't get into right now), our society is losing common sense faster than, than, than…I don't know—that pipe was spewing oil into the gulf? I lose my temper? The ozone is disappearing?
Real
fast is what I mean, and it's not a good thing, either. Lenore is one woman who has her head screwed on straight and she is making a valiant attempt to stick her finger into the dyke of anxiety and fear that is threatening to destroy us all.
There. How's that for some melodrama on a Monday afternoon?
To hear her state her case and answer some common concerns and questions, watch this interview. She's a fast talker, a wild gesticulator, bubbly and smart; in other words, totally endearing.
So, with a head nod in Lenore's general direction, here are some recent shenanigans from my hooligans.
Shenanigan Number One: the vertical swing/trapeze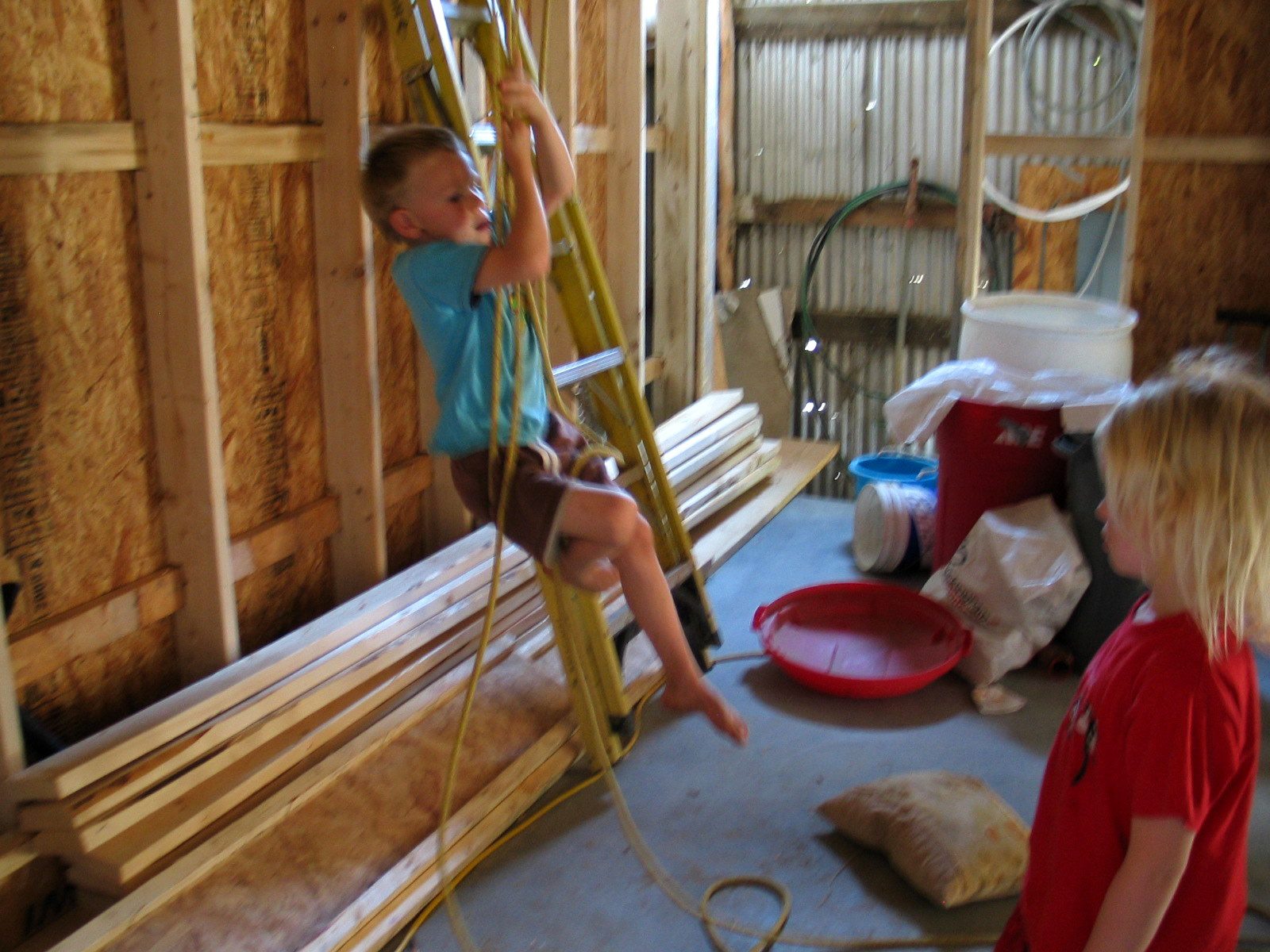 I'm not quite sure how it works, but it involves ropes and altitude and upper body strength.
Now it's big sister-in-a-red-sequined-skirt's turn.

Once she gets up high, little brother grabs the other ropes and sets her a-swinging.

Think I could sell them to the circus?
Shenanigan Number Two: the super-duper wheelie trick
Hook a cable (or pulley or something circular and metallic) to a tree and a rope to the cable and a bike to the rope. While staying on the bike, pull yourself (and subsequently the bike) up with the rope.

Look at the porch to make sure your mom is getting a good shot of your incredible prowess…

and then gratefully lower the bike back down.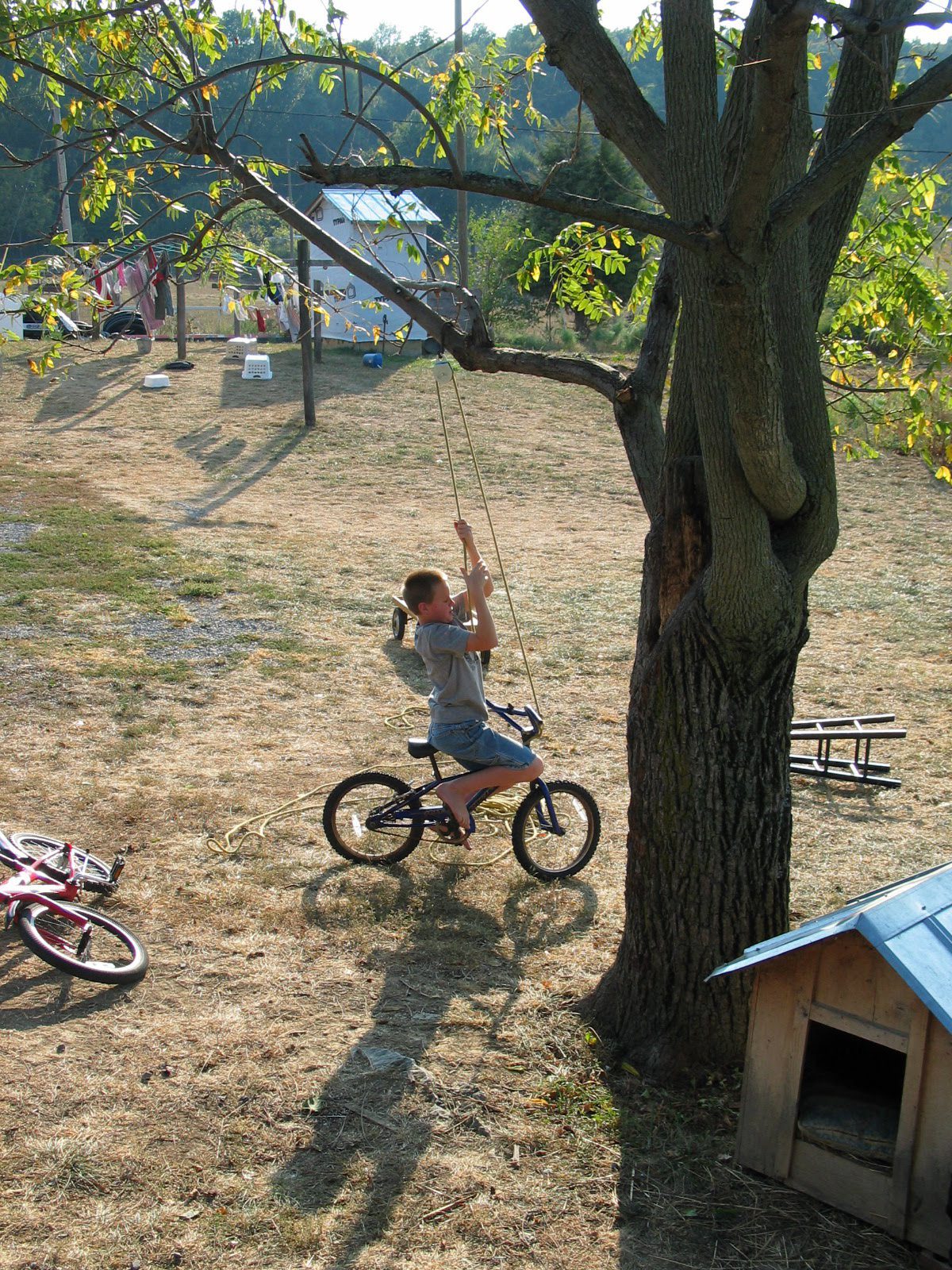 Whew!
Shenanigan Number Three: the stunted zip-line

Hook one end of a cable (pulley? something circular and metallic?)-sporting rope to the swing set. Hook the other end to a tree. Climb up so you can reach the cable at the higher end of the rope, jump off, and sail down till your butt runs aground.

Note: No parents supervised these games and no children were injured.
This same time, years previous: a touchy subject: my thoughts on spanking, the donut party: part one (We're hosting it again in two weeks! Wish us luck, or better yet, come help!)