I have a new favorite coffee drink.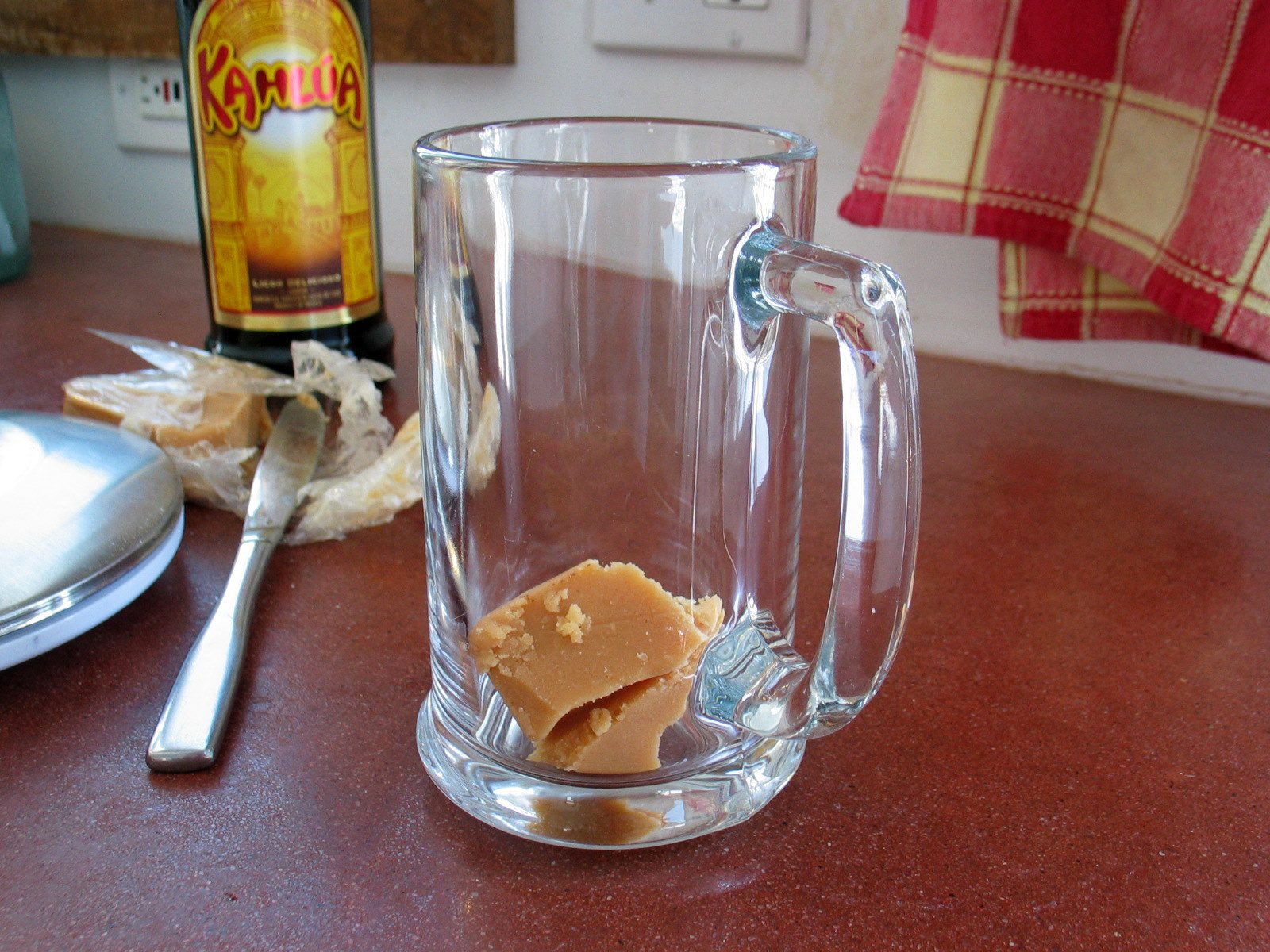 I hardly ever make it for myself since it's rather involved. There's whipped cream and shaved chocolate and dissolved dulce de leche, so it's kind of a production.

I made it for my mom. She liked it.
I made it for my friend. She liked it.

I made it for my husband. He liked it.
I made it for my cousin. She liked it.

I made it for myself. Again. Today. This afternoon. Because I needed to take pictures of it so that you can make it for yourself.
You'll like it.

Dulce de Leche Coffee
From Pioneer Woman
I found dulce de leche in our Asian food market. It comes two ways: in a block and in a can (like sweetened condensed milk). I bought both kinds just to be on the safe side.
1 ounce dulce de leche
1 tablespoon Kahlua
1 large, very strong, very hot, cup of coffee
lots of whipped cream
shaved chocolate, lots
Dissolve the dulce de leche in a little hot water.

Try to pour the water into the glass, not beside it.

There. That's better.

Add the Kahlua and hot coffee. The coffee has to be hot. If it's cooling down, reheat it in the microwave.

Top with a mountain of whipped cream (I usually double this amount, but I ran out of cream). Make the cup overflow. The point is excess. Remember that.

Top with a blizzard of shaved chocolate. Lots and lots and lots of chocolate. You can't see it in the picture very well, but there is so much chocolate that I practically had to chew it.
So now. Go make this and then come back and thank me. I'll be waiting.