Miss Becca Boo had an awkward encounter with a window sash on Saturday. I didn't see what happened, but apparently, when she opened the window, she smashed her finger … somehow.

At first, it was just a little bit purple and swollen, but by the end of the day it was all-the-way swollen.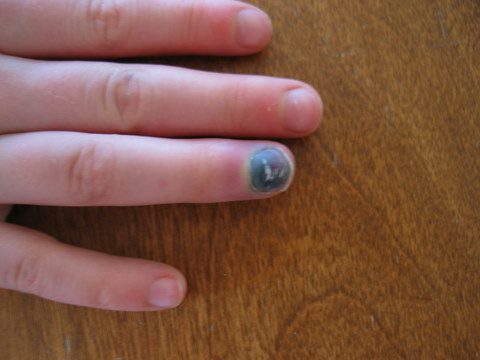 I showed it to Nurse Friend Vi, who sat behind us in church yesterday, and she said it looks okay, not smashed, broken, or infected. I should just give her Ibuprofren on a regular basis, and make sure no red streaks materialize.
Red streaks—yikes!

It keeps looking worse, but she's eating and playing, albeit with her injured hand gingerly held out before her. (She is having some trouble sleeping, even with the painkillers.)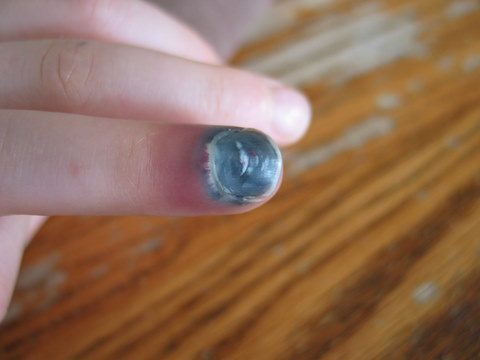 Just looking at her mutilated finger makes me feel rather ill. I just wanted to share that with you.